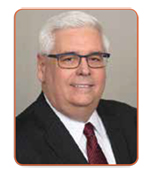 Greg Bryant
1997-2010
Greg Bryant developed a property improvement plan which has helped make Coniston's facility one of the finest in the US. When Greg started on the board, Coniston had just separated from the NH State YMCA and become an independent YMCA. This allowed the board and staff to put more resources directly into Camp. Previously, the camp had not kept up with facility needs, and Greg helped the board focus on how facility improvements were essential to Coniston and every camper's future. If you appreciate the way Coniston looks today, thank Greg Bryant! Greg also played a pivotal role in procuring equipment; in 1999 when Camp operated on one fully functioning computer terminal and had a very small operating budget, Greg insisted that Camp spend the money to completely wire and network the entire office. Because of this we were a decade ahead of the curve, and the centralization of our files enabled our staff to be more efficient, organized and to offer better registration and programming.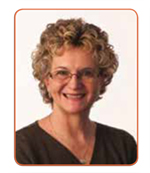 Tricia Brooks
2000-2008
Each year, Camp parents sign that they have read and understood the Coniston Experience Statement that is part of their child's application. For many of us, a quick scan confirms that our child will be able to participate fully in camp, and we never think about the Statement again. But for other families, the Statement helps guide them through a decision process that enables their family to decide whether Coniston is the right fit for them. Tricia Brooks was the primary author of the Statement, and the policies she helped us implement were integral to Coniston's being chosen as a NH Champion of Children by two different NH Governors. Tricia also wrote Camp's mission statement and modified Camp's financial aid program to offer partial camperships. Her tenure on the board was only eight years, but the value she added to Coniston is immeasurable.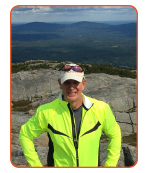 Brian Grip
1987-2017
Brian Grip's personal Coniston journey has led him from alumnus, to parent, to Board Member, to our first Board Chairman after becoming an independent YMCA in 1997! Independence was a substantial turning point for Camp and was accomplished through the hard work of Brian and his fellow board members, Bert Myer and Tom Simon. They helped Camp transition from a unit of the NH State YMCA — reporting to the NH YMCA and having our finances controlled by the NH YMCA — to an independent organization, responsible for our own growth and success. Brian's sense of humor and keen intelligence served him well as both Board Chair and as Board member; his incisive comments will be missed.
In Memoriam; Coniston Influencers
Ernest Baynes
1911
Ernest Baynes was a passionate and dedicated naturalist who saved the buffalo, founded the first bird sanctuary in the world, and brought the bird house to America. Oh, and he helped found Coniston too! Mr. Baynes conducted Coniston's first nature class when he led campers up Croydon Mountain to see the herd of buffalo at Corbin Park. These buffalo constituted 20% of the buffalo left on earth at that time! Camp continues his legacy of caring for the environment and local flora and fauna when we teach our campers respectful camping practices and explore the world of the camp bog and surroundings.
George Bartlett
1912
George Bartlett hosted camp on his estate on Rand's Pond. He later donated the property to Camp and we stayed there until 1963. Bartlett Hall at Dartmouth College was named for the Bartlett family. Bartlett Hall was the YMCA building for Dartmouth's student activities when first built, and the group that became our Y ran many student activities including graduation!
George Dorr
1948
George Dorr understood the value of Camp and made it a priority to help Coniston succeed. Talk about a busy man—Mr. Dorr represented the United States in Geneva for the GATT treaty, was one of two U.S. representatives to the organization that set labor standards for Europe and North America, and spent four years of his life helping to secure the future of Coniston. During 1963, while on his way to meetings at the United Nations in Geneva, he would stop in Washington DC to continue negotiations with members of the Dudley family for the purchase of Camp's current land.
Richard Morse Colgate
Richard Morse Colgate, of Colgate-Palmolive, was an original board member of Coniston. He had a passion for teaching kids to swim because one of his sons drowned swimming in Lake Sunapee. He is one of the men who brought life-guarding to Camp. He also helped found YMCA Camp Fairview Lakes in NJ!
Tom Simon
1996-2017
Tom was both a Lifetime and an Emeritus board member. During his time on the Board, Tom spearheaded too many innovations to list but we will try! He funded a local camper every year to attend Camp. He helped to start the Annual Fund which now supports the equivalent of more than 100 campers per year. He was instrumental in organizing building projects so that Camp looks as beautiful as it does today. He helped purchase the War Canoes. He was a major player in Coniston's becoming independent in 1997. Tom even served as the interim Director in 1999 after Nancy LaRue left and before John Tilley arrived! We are all so grateful that Tom and his canoe found our Lake Coniston and we will miss his lively contributions to our meetings.