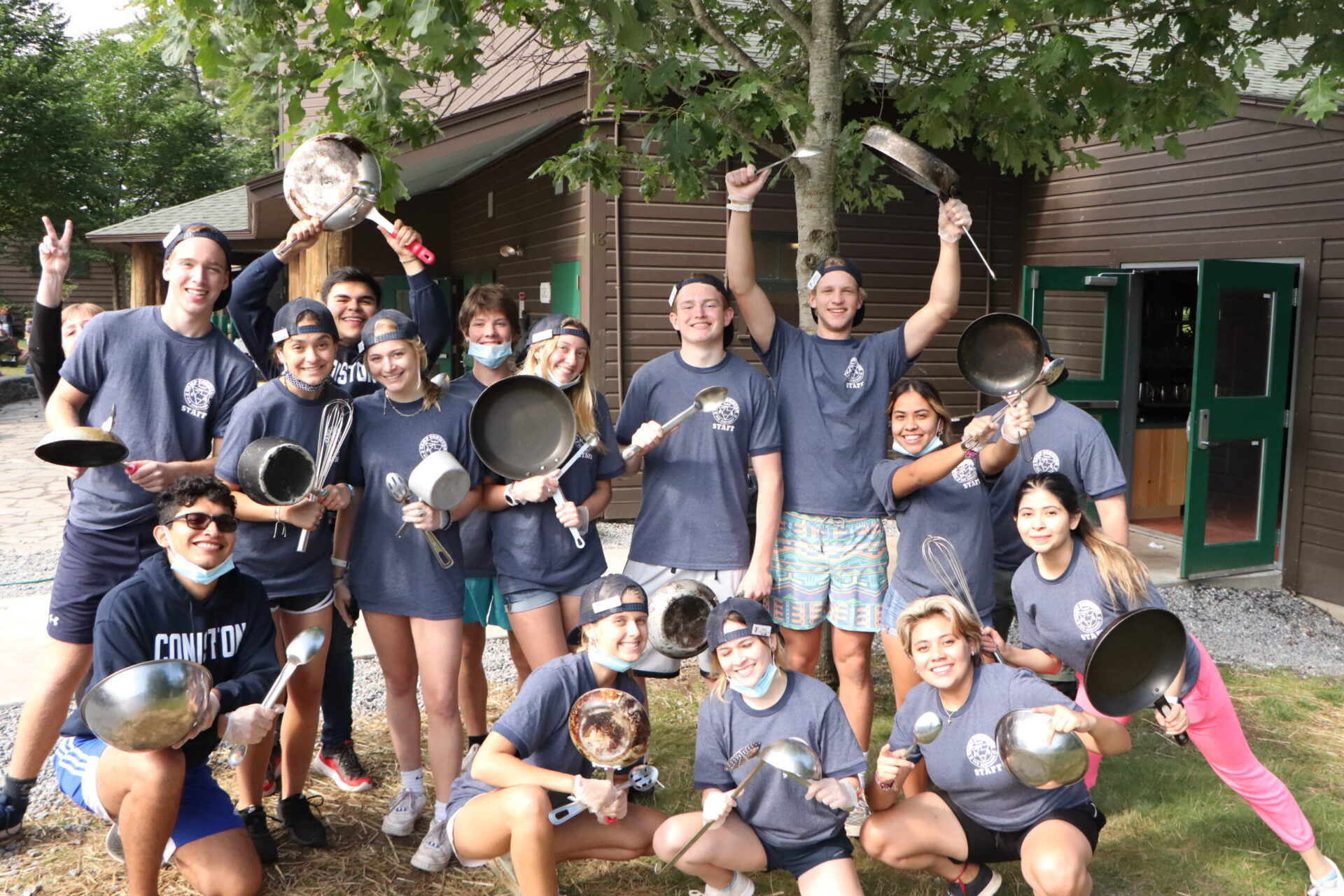 We have a large food service team made up of American and International staff. It is a fun and fast passed work environment. We serve campers and staff 3 meals a day– all together at one time. So that is about 500+ people all in one dining hall!
If you are working in our kitchen this summer your job will include food preparation and assisting our foodservice director managing deliveries and inventory. It's a quick meal and clean up when everyone is in the dining hall, and between meals there are things to clean, salad bar stocking, setting table place settings etc.
It's a nice big kitchen, and you will have an 8 hour shift 6 days a week. We pride ourselves on having a fun team and a GREAT environment! When you're not on kitchen duty, you are welcome to get involved with campers or activities and we'll explain that when you're here.