what activities you can try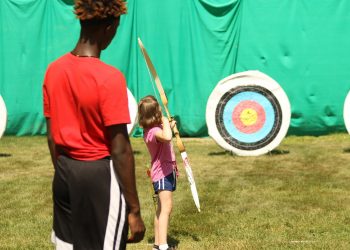 In our Archery program area campers will learn how to handle and shoot a bow while developing fine-motor skills and socializing with new friends.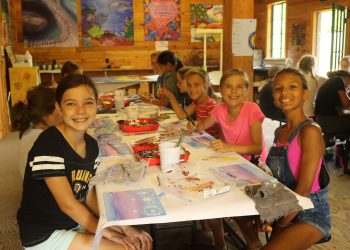 Kids get to explore and develop their creative part of their brain through all different projects including paint along days, leather projects and of course tie-dye!!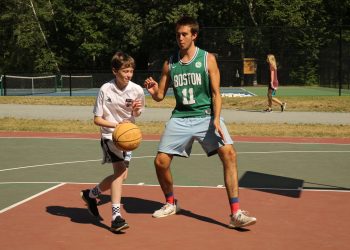 In basketball campers will learn healthy competition, sportsmanship and technical skills.  There is a staff-camper basketball game every session which camp gets hyped about.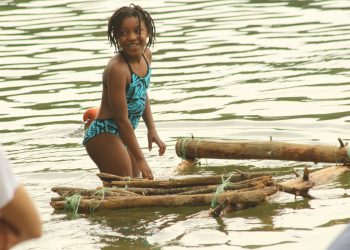 In our Campcraft program area campers will learn the impact we have on our environment and how to utilize the resources around you. Activities include outdoor cooking, shelter making and fire building.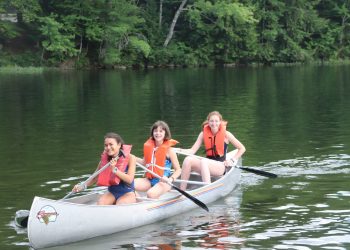 Campers learn how to communicate with one another to navigate Lake Coniston.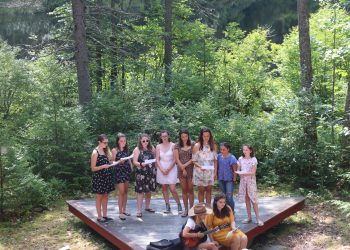 Coniston Singers gives campers the confidence to take the stage and let their talents shine. They  perform at our talent show, Chapel and our Candelight Ceremony.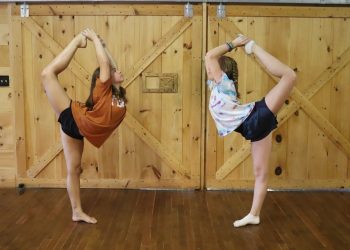 Campers get to learn all different styles including hip hop, contemporary, modern, jazz and ballet. This is also where campers will rehearse for the Dance production that happens once a session.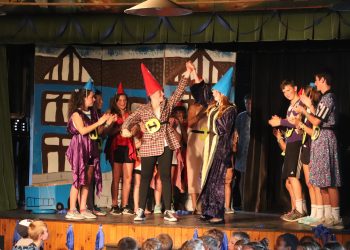 Drama gives campers the opportunity to test out different roles and take ownership of an identity  There is also a drama production once a session on the last Thursday night!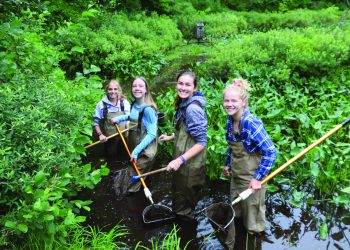 In Ecology campers get to learn about nature and wildlife and how the Earth's system impact their everyday life. For instance, bogs like the one at camp, are crucial in limiting the amount of C02 in our atmosphere.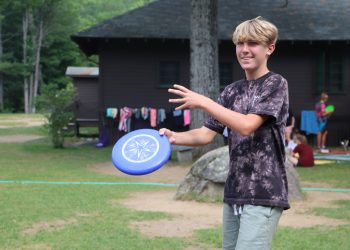 Our Frisbee program area offers campers a chance to learn a unique sport where communication and teamwork is crucial. Our Disc Golf course allows campers to develop strategy.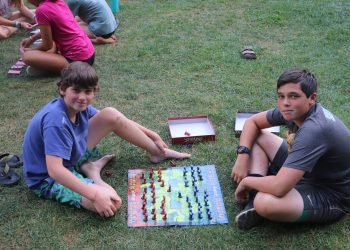 This is a program area where campers can think critically, independently make friends and practice strategic thinking.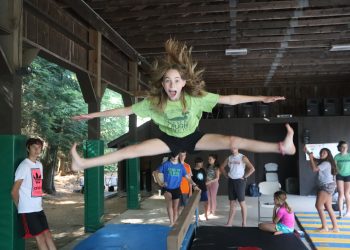 In Gymnastics, campers work on their awareness and how to navigate different maneuvers in a safe and pressure free environment.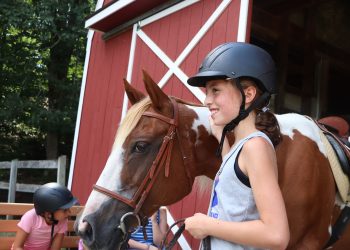 We offer horseback lessons to campers who have completed fourth grade and up for an extra cost. We teach beginners and intermediate/advanced.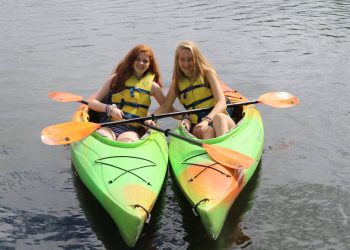 Campers get to explore Lake Coniston in their kayaks in this program area! Campers must have passed their swim test to take part in Kayaking.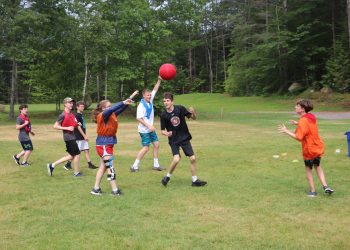 Our Landsports program is split up by division (juniors, middlers and seniors). In this program area, campers play many popular field games while learning respect in competition and teamwork.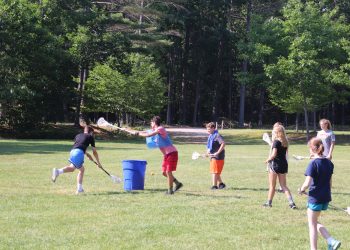 Lacrosse is one-period everyday and is an opportunity for campers to hone their skills or try the sport for the first time. Emphasis is placed on passing, shooting, and teamwork.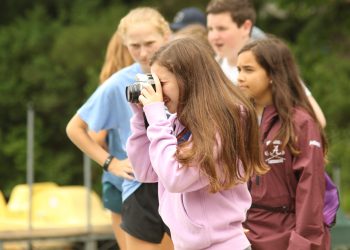 Photography is a program area that allows campers to explore their creative genius and find beauty in all things. Photography is only offered to senior campers.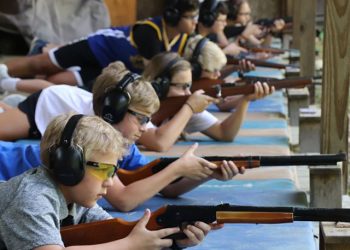 We offer Riflery for campers to safely learn marksmanship.  Campers aged 11+ learn safety and practice on targets with .22 caliber rifles. Campers aged 10 and younger use BB guns for target shooting.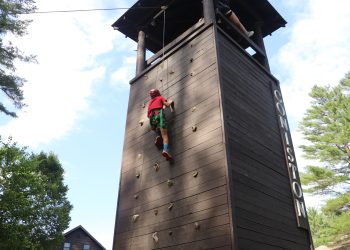 We utilize a low ropes course  for trust and group initiative activities. The Climbing Tower is also used in Ropes for campers to learn about taking risks in a safe environment.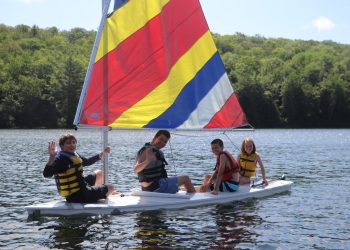 Campers learn to sail Sunfish on the relatively calm waters of Lake Coniston. Campers must have passed their swim test to take part in Sailing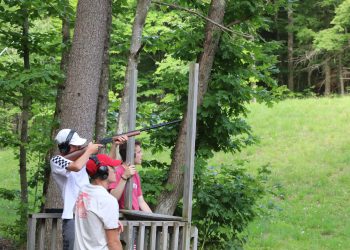 Skeet is only offered to our senior campers. Skeet allows campers to safely practice marksmanship while developing an acute sense of concentration and focus.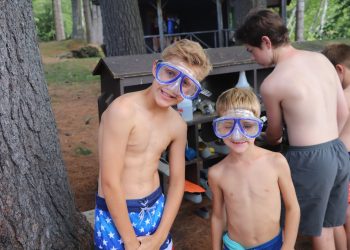 Campers must have passed their swim test to take part in Snorkeling. Snorkeling allows campers to take in the lake from an entirely new perspective!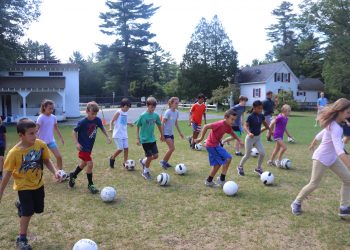 In Soccer, campers get to learn new skills while constantly learning what it means to be part of a team.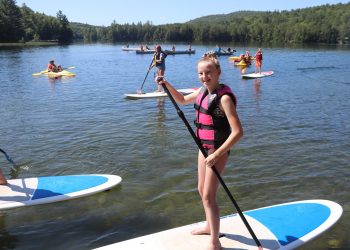 Middler and Senior Campers can explore Lake Coniston on stand up paddleboards! Campers must have passed their swimming test to take part in this program area.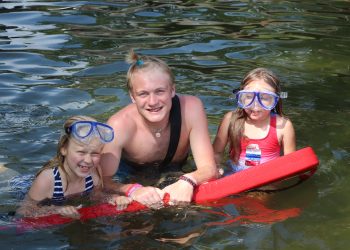 All Campers take part in Swimming lessons while at Coniston. On Check In Day Campers will take part in a Swim Test to determine whether they can participate in particular water activities. In swim lessons, they are split up into different groups depending on their swim level and learn an extremely valuable life saving skill.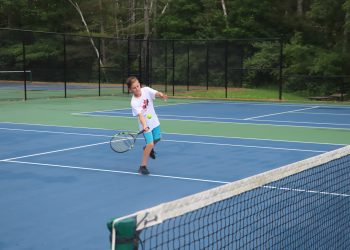 Campers get to learn the proper ground strokes of Tennis and a little about its strategy. Camp also runs a Tennis tournament once a session.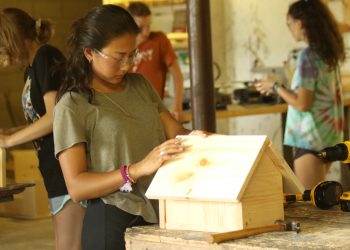 This is a program area only for senior campers. The senior campers get learn about craftsmanship and attention to detail.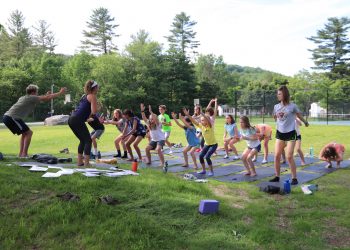 This was a new and very popular program area in 2019. Campers can learn mindfulness and the centering practice of Yoga amongst a busy day at camp.