check out the staff montage
Get to know a little about the staff before you arrive.
Our online media is your source for all things Coniston! Whether you're looking for our most recent Chronicle or Annual Report, you'll find everything you need here.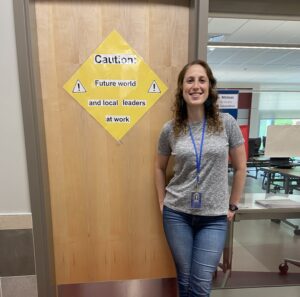 How old were you when you started Camp? I was 12 when I first came to camp! How were you
Read More »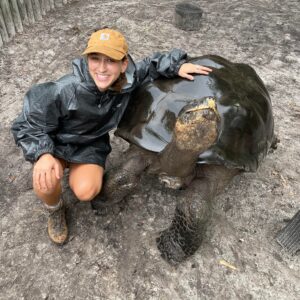 How old were you when you started Camp? I was 8 when I first came to Coniston. How were you
Read More »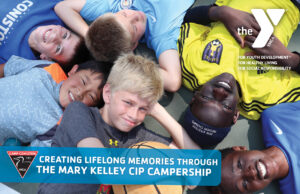 We are excited to announce the Mary Kelley CIP Campership, which provides the Coniston Experience to a deserving child whose
Read More »
The New CARES Act May
Affect Your Gift Planning
Under the CARES Act, taxpayers who do not itemize their deductions will be able to claim a charitable deduction of up to $300 for cash donations made in 2020.  *Section 2204
The law also lifts the existing cap on annual contributions for those who itemize, raising it from 60% of adjusted gross income to 100%. For corporations, the law raises the annual limit from 10% to 25%. *Section 2205
Coniston changed my life and who I am forever. I recently attended the 94 CIT biannual reunion and we're all still the best of friends. I learned to be independent, resourceful, and kind always. As a counselor I learned to have a hard work ethic, to be patient and to never stop being a kid.
(My camper) had a truly amazing week. He spoke nothing but good. He loved everything about it and everyone. He spoke about how it's the first time he's gone someplace and didn't get bullied by anyone… He made friends. I cannot express the joy that brings to me as his mom. […] Thank you so much for giving him this gift.
The place that changed my life and gave me the confidence to be myself! The camp leadership constantly works to make Coniston better and better each year and to allow more kids the opportunity to have a positive camp experience. The facilities are unmatched and the commitment of the staff is outstanding. Proud to be a Coniston alumni!
I spent 9 wonderful summers at this camp. It is the most amazing place I have ever been and plan to send my kids here when they are old enough. I have used camp experiences in interviews and college applications basically anytime I can talk about camp I do. Again most amazing place I have ever had!
Camp has been amazing for our family! My daughter has bloomed so much and is so eager to get back to camp for the summer. I would highly recommend this camp to anyone, especially if your child is unsure about camp because Coniston has one of the most welcoming atmospheres I have ever seen!
This camp is amazing. It serves as the cornerstones for most of our lives. Best friends are made here, counselors and campers. You go there for just one session (even though I went for seven) and your life is truly changed. The environment, the education, the social aspect, the food, the morals of everybody are all better than any other place in the world.
We are excited to offer you the chance to grab some Coniston Camp Swag! We have a variety of colors and sizes for the items, but not the full inventory of anything. So order ASAP.
{{current_weather.dt | momentjs( atts.date )}}
{{current_weather.temp | temp}} °{{units}}
{{day.dt | momentjs(atts.date)}}
{{day.temp | temp}} °{{day.temp_min | temp}} °{{units}}
{{current_weather.temp | temp}} °
Humidity: {{current_weather.humidity}}%
Clouds: {{current_weather.clouds}}%
Wind ({{current_weather.wind.deg}}): {{current_weather.wind.speed}}{{units_wind}}
{{current_weather.desc}}
{{day.dt | momentjs(atts.date)}}
{{day.temp | temp}}°
{{day.temp_min | temp}} °