Please check this page regularly for updates.
updated on February 1, 2022
When Conistonians are inside their cabin with their 'cabin family' they will not be required to wear masks, but will be encouraged to when possible.
When Campers and staff leave their cabins and cannot maintain social distancing or are inside public buildings masks will be required.
Mealtime: once you are seated at your table masks can be removed for eating.
Masks are required in program areas where campers and staff are interacting with people from other cabins. Masks will not be required during water activities (water activities will be scheduled by cabin).
Masks will be required during all large group activities and when traveling around Camp.




READ MORE
COLLAPSE
The counselors and campers that all live in the same cabin is a cabin family.


Bunk beds – Coniston staff will assign bunks ahead of time and each camper will stay in that bed for the entire session. Staff will assist all campers in unpacking and making beds on check-in day.


Bathhouses – We will require masks to be worn in the bathrooms, except when showering. Showers will be scheduled by cabin to reduce the chance of exposure.
READ MORE
COLLAPSE
There will be additional day and night time RN's on staff each session. There will be at least two nurses on site 24 hours a day to care for your child. Rapid Covid tests will be administered to anyone who exhibits symptoms. Our infirmary is set up to be able to quarantine anyone until they are able to be picked up by their emergency contact. 
READ MORE
COLLAPSE
Coniston is working with a local pharmacy for this service. Parents will need to send their camper's prescription to the pharmacy in the weeks prior to Camp. More details to come.
READ MORE
COLLAPSE
We will provide detailed instructions on this in the weeks before Camp starts. All campers must receive a negative PCR COVID test within 7 days before arriving on check-in day. Results must be back before traveling to Camp. The state of NH no longer requires travelers to quarantine for 10 days prior to their arrival in the state. Camp is asking all campers (regardless of where you are traveling from) to limit unnecessary contact with others outside of their household such as: sporting events, birthday parties, family reunions, etc. in the 7 days prior to Camp.
READ MORE
COLLAPSE
We are prepared to run Camp in a variety of ways. This could mean each cabin travels through Camp as a group throughout the day, it could mean the Camp schedule looks like a typical year with individual schedules, it will most likely be a combination of the two. 
READ MORE
COLLAPSE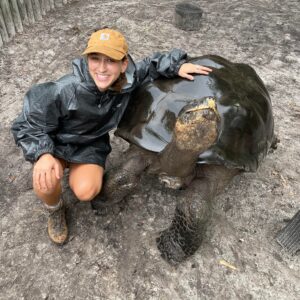 How old were you when you started Camp? I was 8 when I first came to Coniston. How were you
Read More »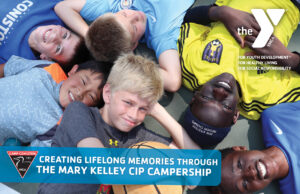 We are excited to announce the Mary Kelley CIP Campership, which provides the Coniston Experience to a deserving child whose
Read More »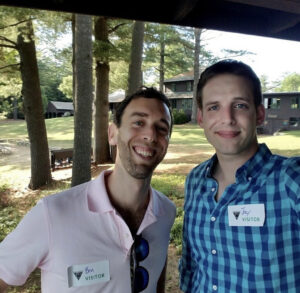 How old were you when you started Camp? I was 12 when I started at Coniston. I went to Coniston
Read More »
March 2021 General Summer Update
May 2021 Summer Update About Camper Testing and Vaccines
May 2021 Vaccines Change Camp Procedures
In order for our organization to continue serving you, your families, our campers, and future Conistonians, we need your help reducing our potential $1.3M loss. If you're in a position to do so we hope you will choose to help. Every gift has an impact. Every donation makes that projected loss smaller. 
Join us each Thursday at 5:15 pm for vespers!