Read on to find out what our wonderful Alumni have been up to this past year!!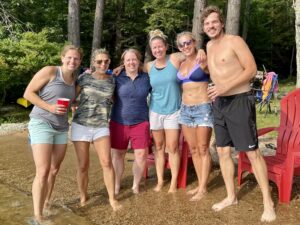 A group of alumni spent a changeover together— Meaghan (White) Bonin CIT '98, Erin White former camper and 90s staff, Berta Sinclair Coniston living legend, CIT '96, Mary (Blaney) Hughes CIT '96, Kelly White CIT '96, and Tim White – CIT '00. Mary and Kelly's daughters attended session 3, and Meg's daughter hopes to be joining them in 2022! It was also the 25th Anniversary of Berta, Mary and Kelly's CIT year!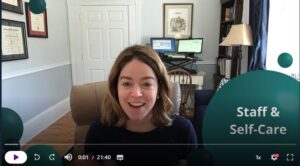 That's right! Katie Smidt, '04 CIT, '10 & '11 Girls Camp Director and current member of our Board was on the docket for some virtual staff training this year. Katie taught our staff about how to care for campers and their own mental health this summer.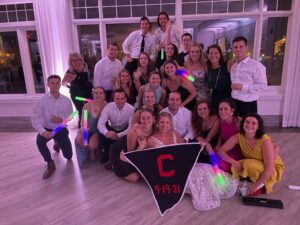 Former camper and staff member, Andy Miller got married to Alexandra this past! Congratulations to you both! We are so happy to see so many Coniston alumni at your special day.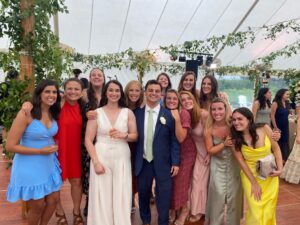 Big congratulations to Rachel Adler, former camper and staff member, on her marriage to Alex Dixit! It is lovely to see so many Coniston friends there to celebrate your wedding day.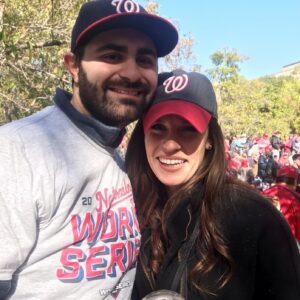 Ben Kamisar got engaged! We hope you have a beautiful wedding day!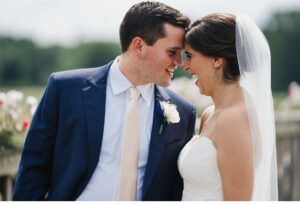 Michelle and Gabe Faithfull got married! Congratulations on your magical day!!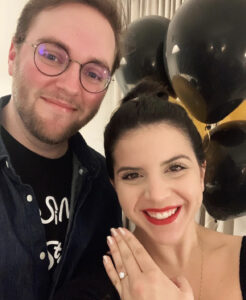 Josh Bates got engaged! We hope you have a wonderful wedding day!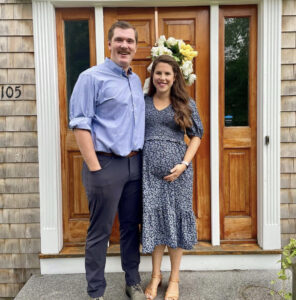 Katie and Matt Comstock are expecting their first child! Congratulations! We can't wait to meet the future camper!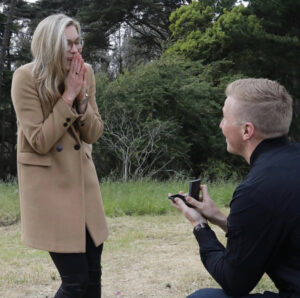 Kyle Leahy, former CIT Director and camper, got married to Olivia. Congratulations!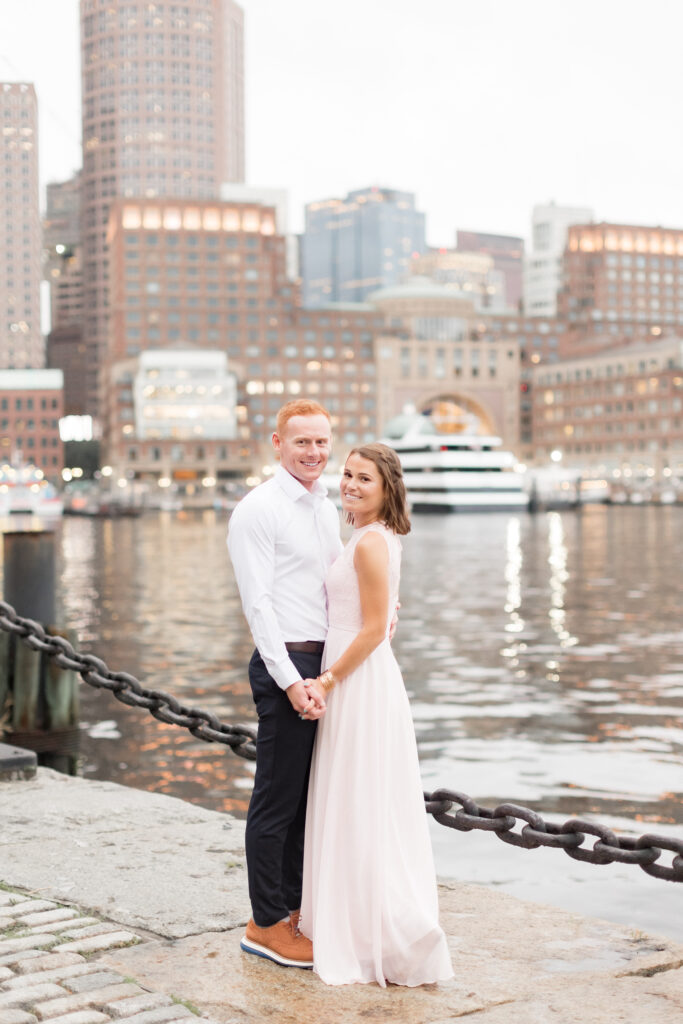 Cassie Short Cassie Short got engaged to Bobby McLaughlin. They will be getting married in June 2022!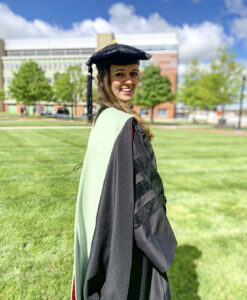 Liz Dion graduated from Ohio State University with a Doctorate in Occupational Therapy. Congrats Dr. Liz!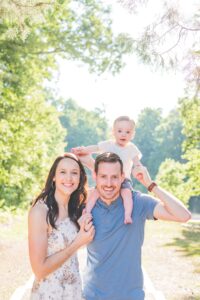 Dylan Lustig and his wife Katie, welcomed their baby boy, Jack, in January! Congratulations Dylan and Katie.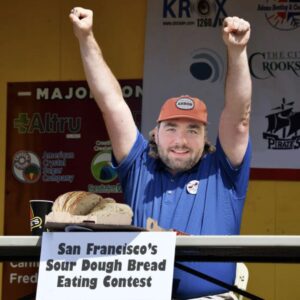 Ken Sneider, took 3rd place in the 5th annual San Francisco Sourdough eating contest, with a finish of 3.5 loaves!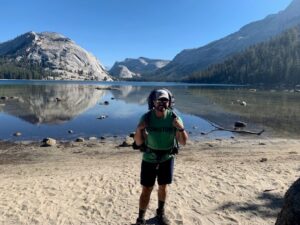 Coniston parent, Chris Winship, represented Coniston during his backcountry camping trip in Yosemite NP!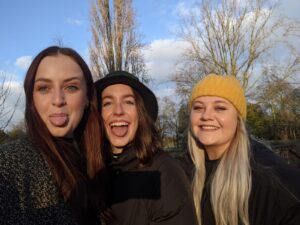 Coniston alumnae Georgia Rivett Mills, Lily Himmelman and Jesse Ladd have moved in together in London!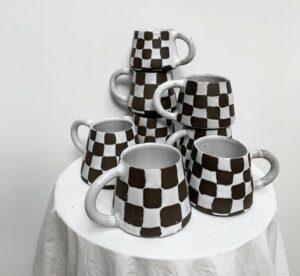 Helen Segil started her own pottery business – Sludge House! Check out her business on instagram @sludgehousestudio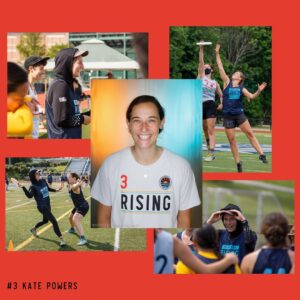 Kate Powers is making history in Portland! She is an ultimate frisbee player for Portland Rising, Portland's first women's professional ultimate frisbee team!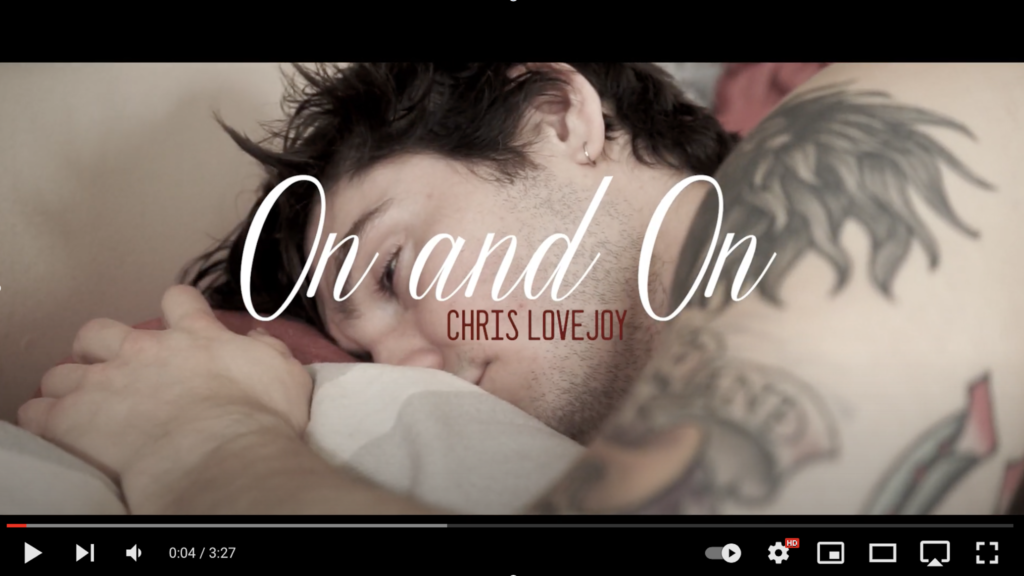 Chris Lovejoy Coniston alumnus, has just released his first solo single 'On & On' on Apple and Spotify. Check out his music video on YouTube!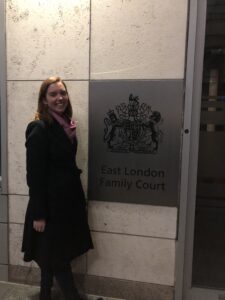 Catherine Merkt moved to London to work at a Family Law firm after graduating law school, and has now moved back to her hometown of Geneva, Switzerland to complete her legal training.
Catherine has been working for a year and a half in a top family law firm as a trainee lawyer, and will take her Geneva bar exam in October 2022! She hopes to further her interests in child protection and women's rights in the future. Good luck Catherine!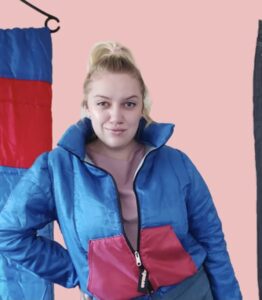 Yes! That is Conistonian and legendary drama director, Allie Luecke on the Guardian modeling her sleeping bag up-cycled into a puffer jacket. On Allie's instagram page @allie. upcycles she shows people how to make their clothes fit better by letting out a seam, or creating a brand new piece from a garment that you love, but just isn't working for you any more.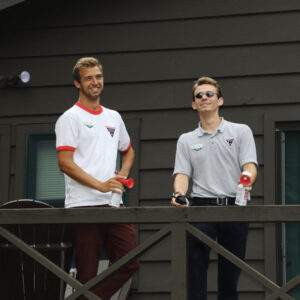 Jake Stetson just started a position in Flight Test Engineering at Boeing. He flies primarily on the 737-10 which is a new plane working towards getting certified. He flies on the plane with the test pilots and a number of other engineers. His role is to monitor and manipulate the total weight and center of gravity of the airplane during the tests. He also acts as the cabin safety focal where he is required to be CPR and First Aid certified so he can handle any safety issues in the cabin of the plane during testing. Amazing work Jake!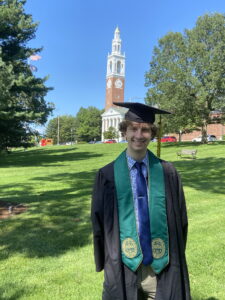 Walker Horton graduated from UVM with a degree in Computer Science and Information Systems!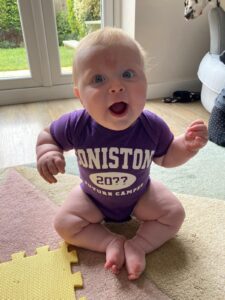 Chloe Parker, former Drama Director, welcomed her baby boy, Harley, this past year!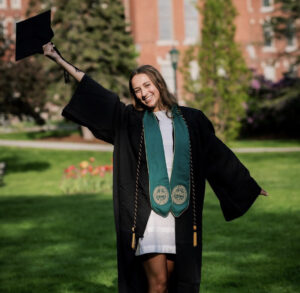 Talia Ungareli graduated from UVM with a major in Animal Science. She is now at Gladys Porter Zoo, Texas, working as an Animal Caregiver/Trainer for gorillas and large carnivores.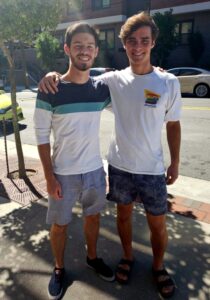 Colin Grip met up with his former camper Eddie Scott. They both just started grad school and undergrad at Duke University together!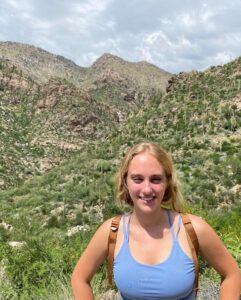 GeIzabelle Serrentino just got accepted at the University of Arizona! Congratulations Izabelle!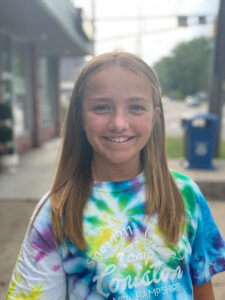 11-year-old camper, Quinn McCarthy, volunteers with the Pascack Valley Navigators as a student mentor, helping children ages 5 – 18 with special needs learn the basic skills of various sports. Great work Quinn!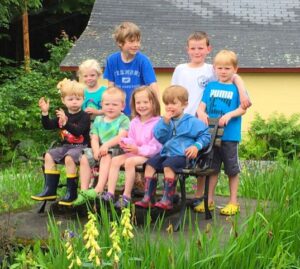 Bert Myer shared this lovely photo with us. All of these children—sons and daughters of former Coniston campers and grandchildren of Coniston—connected friends—attended Camp this summer at the same time! (The photo is a few years old).
Ronan Carroll, Ryan Berger, Cameron Dunphy, Cal Donnelly, Otelia Donnelly, Owen Dunphy, Thomas Berger  and Wesley Berger.