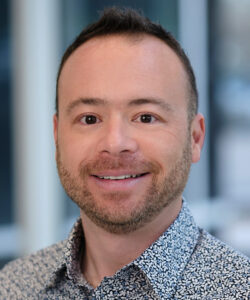 How old were you when you started Camp?

How were you introduced to Coniston?
I watched a show on Nickelodeon called "Salute Your Shorts" about kids at camp and really wanted to try it. Camp was nothing like the show, but it was a million times better.
Did you attend college, and if so, what did you study?
Yes, UNH. I started in Earth Sciences, shifted to Earth Science Teaching, then Psychology, then Social Work. I ended up with a BS in Family Studies.
What is your current job? 
I am the Director, Talent Acquisition (recruiting) for Collegium Pharmaceutical. I am responsible for developing the recruiting strategy, systems, team, process, etc. I am also responsible for recruiting talent for a wide array of job functions across the company.
How has your career journey evolved?
I got my dream job as a Child Protection Social Worker for DCYF in Rockingham County NH. It turned out I was too sensitive for that kind of work and after three years it was killing me, literally. I left to try recruiting even though I didn't know what that was. I spent 8 years as an agency recruiter, recruiting talent for clients for commission. I then moved into corporate recruiting initially with Fresenius Medical Care North America, followed by Beta Bionics, and now Collegium.
What moment in your career are you most proud of?
At Beta Bionics I was the first HR hire so I had wide flexibility. I developed and deployed a novel data-based process for determining compensation for offers that completely eliminated the gender gap in pay, racial gap in pay, and ethnic gap in pay. Not only was it super easy, candidates loved it, and it had the unintended consequence of significantly increasing diversity in the company. Everyone said it was impossible. It wasn't.
Did Coniston influence your ability to create this journey?
Yes, in part because Coniston taught me to respect everyone regardless of their demographic. But also because Coniston taught me I can do the impossible. My final year as a camper I could not swim. 1-year later after my CIT year, I was a certified lifeguard. I learned there is nothing I cannot accomplish.
Are there any skills or traits you gained at Coniston that you use in your professional life?
Too many to list. Teaching ropes taught me about communication, trust, and pushing myself beyond my comfort zone. Teaching sailing showed me opportunity comes and goes like the wind, grab the main sheet and seize it. Most importantly, Coniston taught me to be my authentic self always.
Are there any specific memories from your time at Coniston that are still impactful to you?
All of them. Campers used to ask me all the time "Ziggy, why do you stop on the causeway?" We weren't supposed to stop on the causeway. I always knew my time at Coniston was finite, and I made sure to appreciate and live in each moment. I stopped on the causeway to take stock in those moments, even the difficult ones. No matter what is happening in life, don't forget to stop on the causeway!