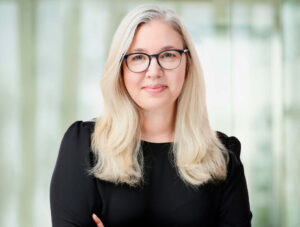 How old were you when you started Camp?

How were you introduced to Coniston?
Together with my best friend.
Did you attend college, and if so, what did you study?
MS in Organizational Dynamics and MBA in International Business.
What is your current job? 
I am the Head of People and Culture for a small biotech. This role incorporates all aspects of HR. My favorite part of my role is coaching new managers.
How has your career journey evolved?
My career has taken many twists and turns. I started out in Operations and then took a step backwards to move into Human Resources. I made sure to experience all aspects of Human Resources including an expatriate assignment in Argentina. The culmination of these opportunities has lead me to my dream job.
Are there any skills or traits you gained at Coniston that you use in your professional life?
Coniston gave me many opportunities to step up and be a leader among my peers as well as a team player. These are lessons you value for life.
The ability to take feedback and turn it into positive steps forward is a continuous skill that is reinforced at Coniston. It is a nurturing environment to learn new things, fail at times, and then pick yourself up and try again.
Are there any specific memories from your time at Coniston that are still impactful to you?
My time as a CIT was invaluable. I still cherish the friendships that continue to today along with leadership lessons.