Camp Coniston transformed on a sunny Thursday evening. Into what you may ask? Well it depends where you went.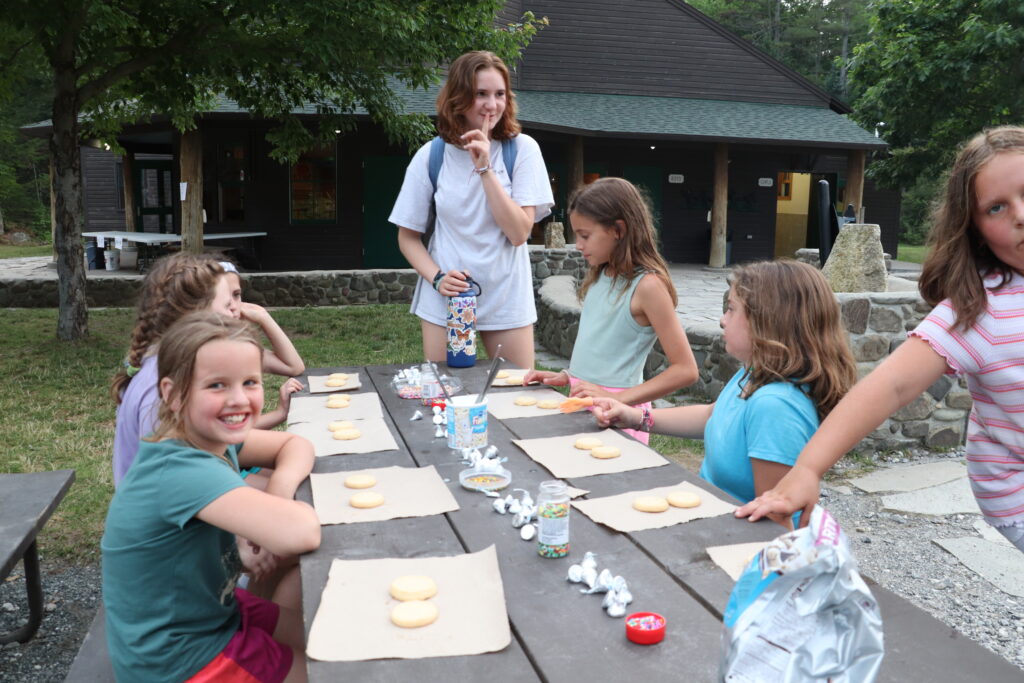 In main camp, to the left and right, senior boys sprinted past for an intense game of manhunt. Right in the middle of the game, younger junior girls decorated delicious Christmas cookies with mountains of rainbow sprinkles. Every face had at least a little bit of frosting on it.
In Arts&Crafts, rocks became pets, people and sometimes just blue blobs. Near the tennis courts, older senior girls met their younger junior "sisters." The meeting was accompanied by many high pitched screams and excited giggles.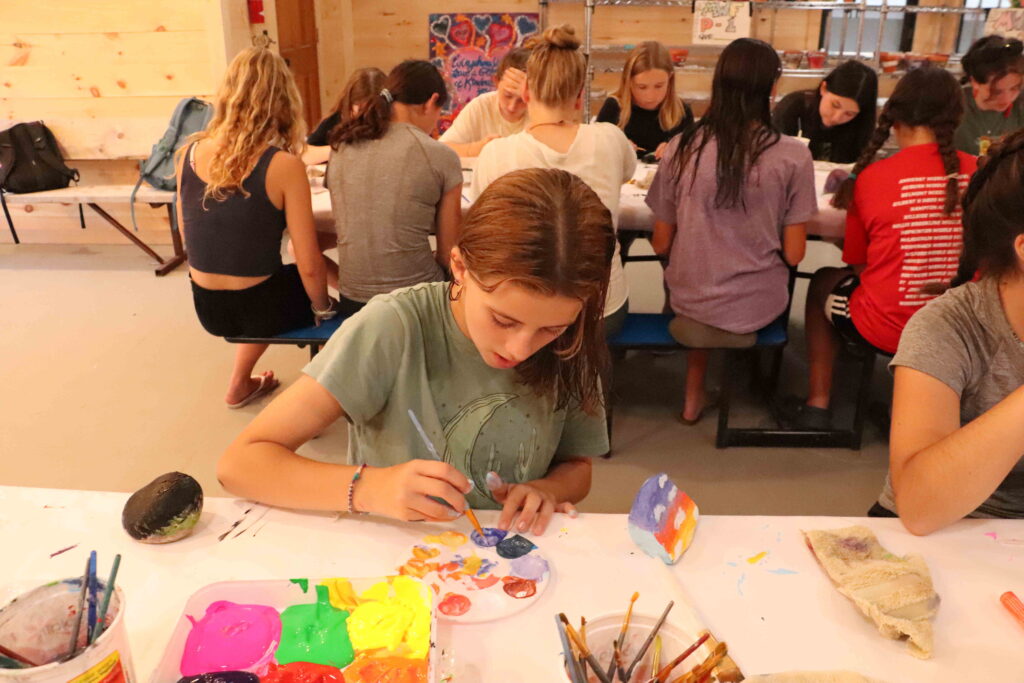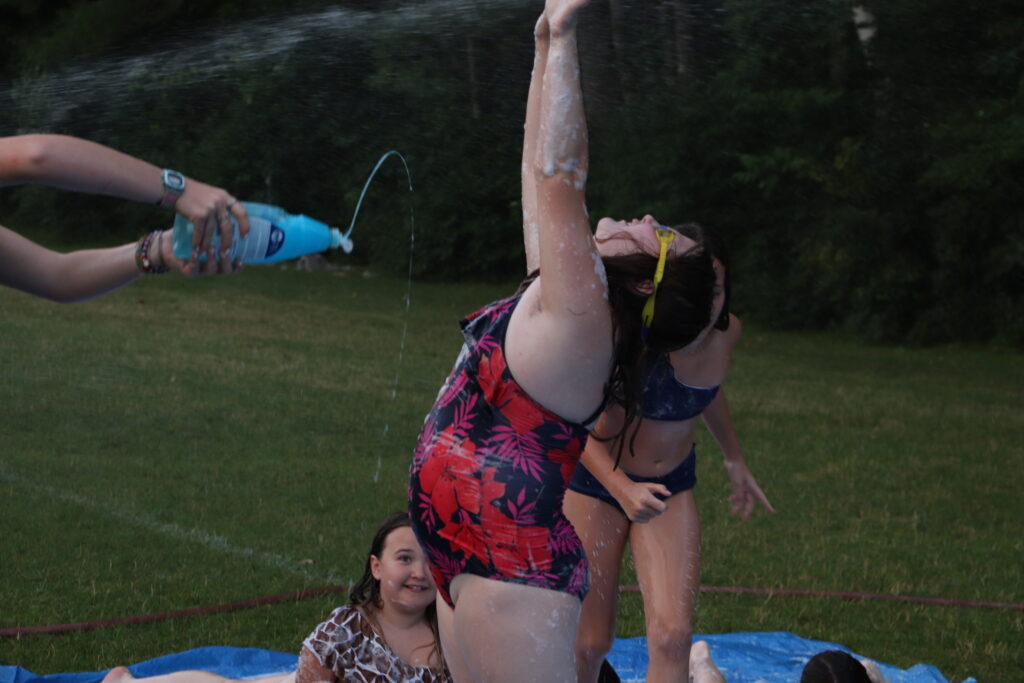 On the tennis courts (or should I say pickle ball courts?), the familiar thwack of the pickle ball echoed throughout main lawn.  If you ventured to the A-field, you would find an epic Slip N Slide. Multiple bottles of Dawn Soap were needed to create the perfect run and slide combination. 
Right across the field, a game of touch football had started. The Patriots really should consider some of the middler boys in the next draft.  At the waterfront, an intense game of "greased up watermelon" started in area one. What's the goal of the game again? No one can remember.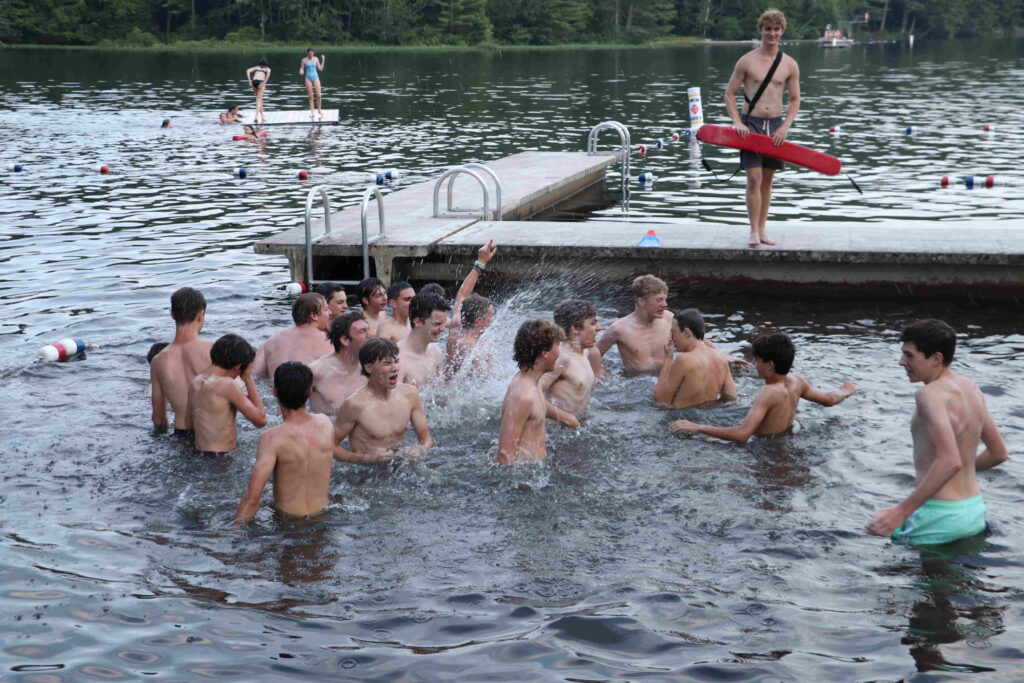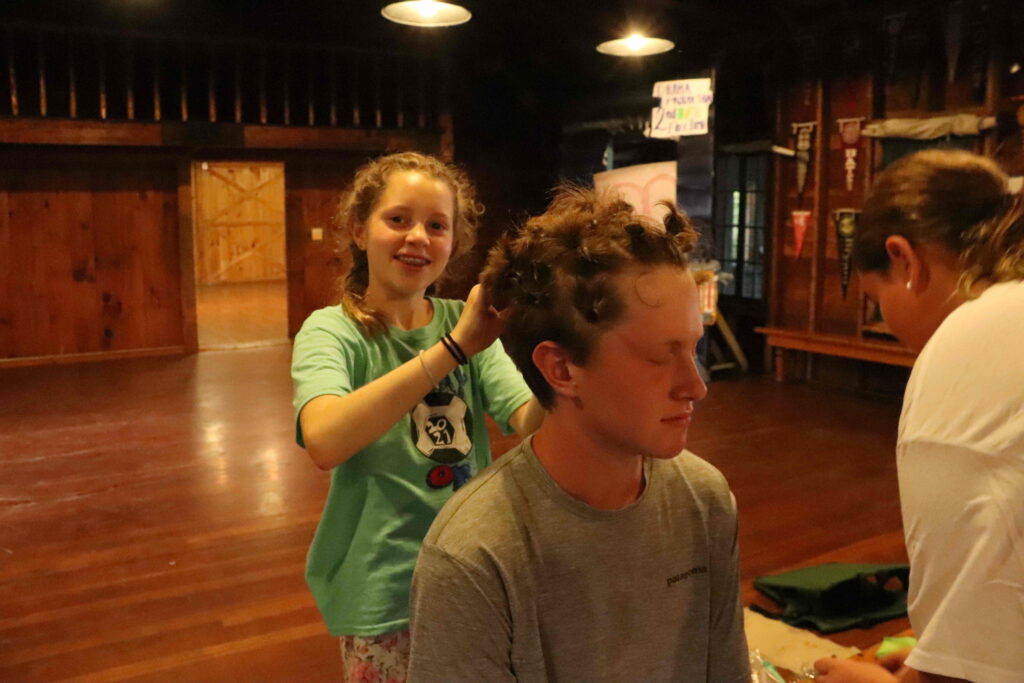 The "fabulously flawless" salon was all set up in the lodge. Face masks, cucumbers, nail polish and Taylor Swift were all present. No one was safe from getting their hair done. In fact, Taylor Swift was blasting from almost every corner of camp. We can't wait for her Eras Tour stop in Grantham, NH!
With the beautiful weather on their side, many cabins took advantage of the boat house. They capsized canoes, "yoga-ed" on paddle boards and enjoyed PFD swimming.