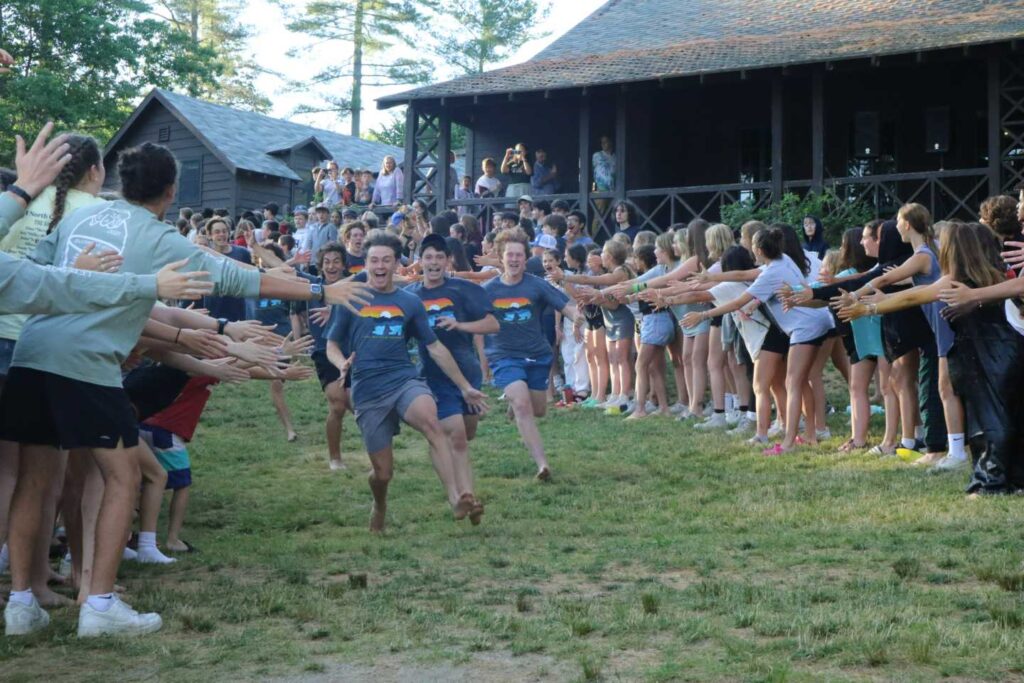 Coniston magic explained though a thank you note from a Camp parent…
Dear Camp Coniston,
I wanted to take a minute to thank you for all the amazing work that you are doing at Camp Coniston this summer. My daughter just returned from her month of West Coast CIT training and she has been transformed. She loved camp before . . . but her appreciation and love for the place now has reached another level. 4 weeks with 15 kids that she hardly knew in places as remote as Rocky Mountain Park as well as the friendly confines of Coniston with two incredible counselors has left her a changed young woman. And we thought she was pretty amazing before she went!

We spent all day yesterday going through her pictures and summit letters and other letters of encouragement from staff and I was blown away by the impact that  the Coniston team are having on all these kids. This was her 7th summer at camp and somehow they keep getting better. In a world that seems to be getting more contentious by the day, your incredible team have created a positive environment for kids to be kids and also become young responsible adults that parents can be very proud of. And that's not something that kids can get in school or travel sports or trips abroad or whatever. The experiences and challenges that kids face at any camp are incredible and life changing, but what I think sets Camp Coniston apart is the love, encouragement and positive vibes that ooze from every nook and cranny of the place.

And it's really not until a child hears – "we believe in you!" – from someone other than their parents, does it really start to sink in and then they can really start growing as people. And that is what Camp Coniston specializes in. . . .

When I spoke to my daughter in between session's  after her trip to Colorado where she hiked and rafted and rolled down a dune in the Rockies, I was amazed that she said the best time of the last 2 weeks was when she ran into the lake back at Coniston!

"Dad . . . we we running and high fiving everyone . . and I felt like I was flying . . . "

It was then that I realized the absolute magic of the Coniston team that has touched my daughter in her 7 incredible years. You help children fly.

As a parent, there is no greater joy than seeing your child experience something as powerful as that.

So from my family to the Coniston family, thank you, thank you, thank you. Please keep up the great work!