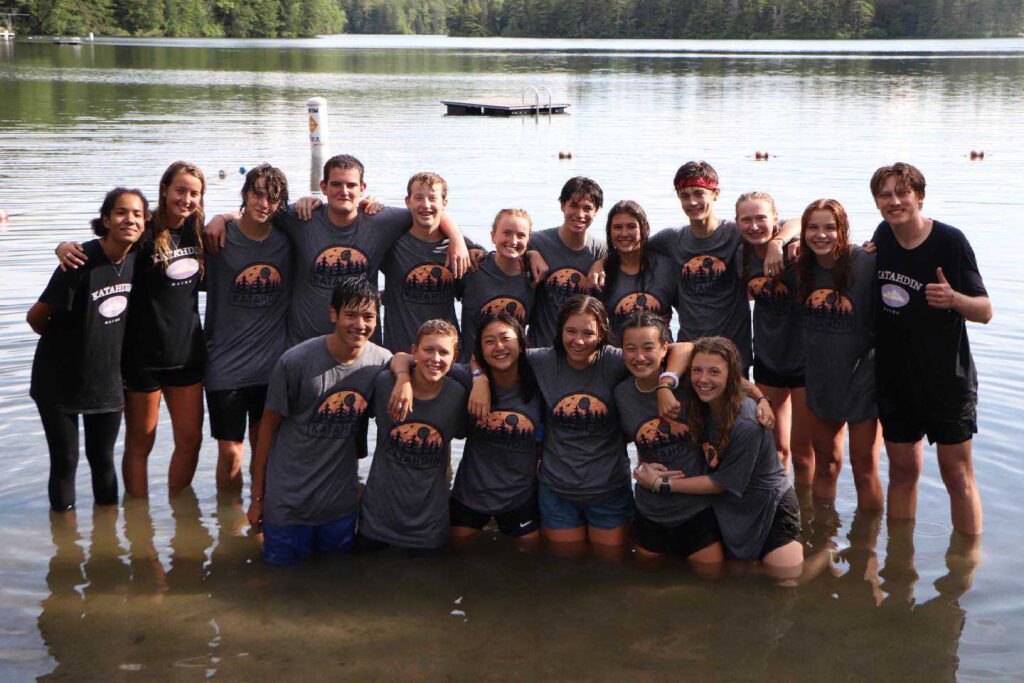 Coniston CITs made quite an impact when on the trail and shared "a generosity-of-spirit toward a total stranger"…
Dear Leadership at Camp Coniston,
My name is, Amy and I hiked to the summit of Katahdin and back on Wednesday with my two brothers, their spouses, and our combined children, ages 12-22, along the Saddle Trail. With a bit of a bum knee, I was slower than the rest of the group, and as I was descending the "boulder climb," I could hear a lively group of energetic and enthusiastic voices approaching for at least 15 minutes until they were upon me. We were finished the big rocks by that time and standing, as opposed to using all fours, but I turned around to see the young, healthy, spirited group behind me, and said a friendly hello. I told them to please pass me, but the girl at the lead declined, stating that they were a "big group." I relayed that I was also part of a big group of 9, but that they were ahead a ways. We stuck up a conversation, and I learned that the first two (immediately behind me) were from Needham and Wellesley, MA (also where I am from) and that they were CITs from Camp Coniston in NH, doing Katahdin as part of their training. I learned that half of them had just done Cathedral and half had done Knife's Edge and that it was a bit terrifying … I found parts of Saddle terrifying! And after a lovely chat, I let the group of 18 go ahead.
They stopped to gather at the benches at Chimney Pond, but soon went past my brothers and me for a second time, their ever-cheerful selves.
I write to you to let you know how impressive your group of kids were, how wonderfully articulate and well-spoken, polite and cheerful, and with a generosity-of-spirit toward a total stranger (with high school and college aged kids of her own) at the end of what was an exhausting day for all.
Congratulations to you – you must run a fabulous camp which attracts fabulous kids – they demonstrated everything one could hope for in today's young adults!