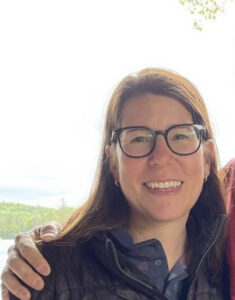 How old were you when you started Camp?

How were you introduced to Coniston?
A family friend told us about it, but their child did not end up going. Luckily I had the opportunity and was at Coniston for 15 years.
Did you attend college, and if so, what did you study?
I went to Boston University and my major was Archaeology with a minor in Spanish.
What is your current job? 
I am the manager of the Brattle Book Shop in Boston, MA. It is one of the oldest and largest antiquarian book shops in America. I'm also the Chair of the ABAA Boston International Antiquarian Book Fair.
How has your career journey evolved?
I started at the Brattle in '99- the autumn after graduation and I have been here ever since. The first few summers I took off from selling rare books and was Girls Camp Director.
Are there any skills or traits you gained at Coniston that you use in your professional life?
Being in leadership roles ('98 CIT Director, '99 LIT Dir., Girls Camp Dir.) at Coniston helped me hone my management style. It is a lot easier to manage 8-10 book sellers than all of Girls Camp! 
I hire a lot of young folks who are looking for a job right out of school. If I see that they have camp experience on their resume, I usually set up an interview. I know they are flexible, can creatively problem solve, good dealing with all types of people, and can think on their feet.
Are there any specific memories from your time at Coniston that are still impactful to you?
I am still great friends with many of my fellow '92 CITs and also a few other people that I was on staff with. They are "my people." I'm so fortunate to have found such wonderful life-long friends at Coniston.