As part of the Staff Campership Program, John Tilley will match every "Thank-a-donor letter" written by a staff member with $20. At a letter writing night (with many fruit snacks and capri-suns of course), staff members wrote 75 letters to contribute to a campership.
We asked Staff members who contributed why the Staff Campership is important to them.
All these counselors have been impacted by camp in different ways, but in their answers one key message remains the same — everyone deserves the opportunity to experience camp.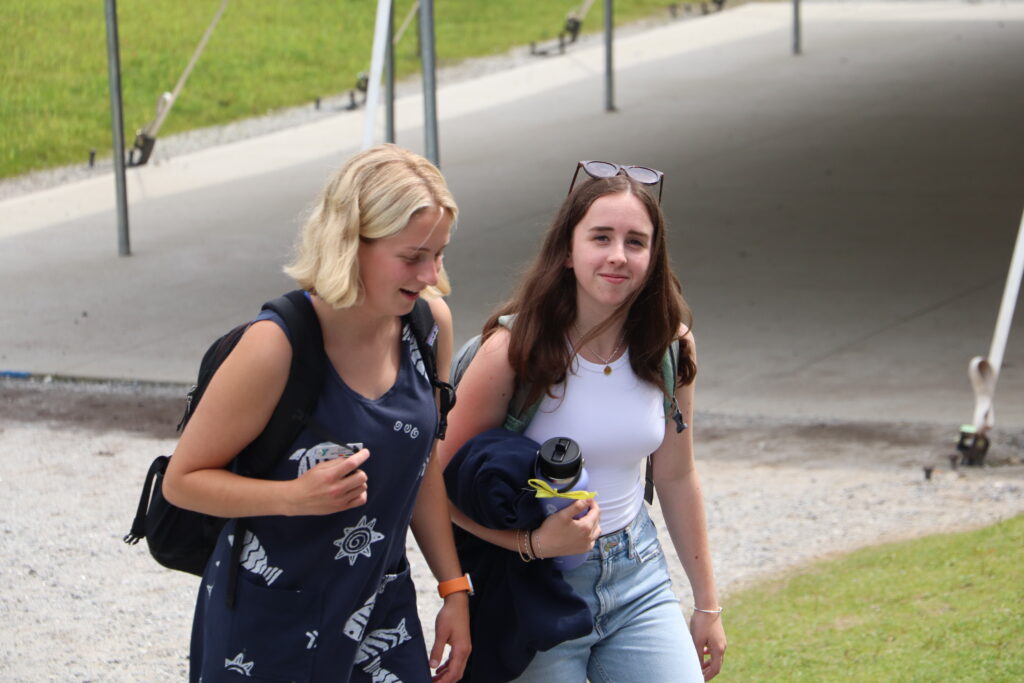 "The people I've met at camp and the relationships I've made have been a really special part of my life, and I feel I've developed a strong sense of self," Libby, reasearch fellow, said. "I truly believe that every child should have the opportunity to come to Coniston." (Libby, on the right, walking with a friend)
"Camp gave confidence and purpose to my life," Farren, in-cabin counselor, said. "I wanted to help a camper come to camp and have what I had." (Farren at Arts&Crafts cleaning a paint plate)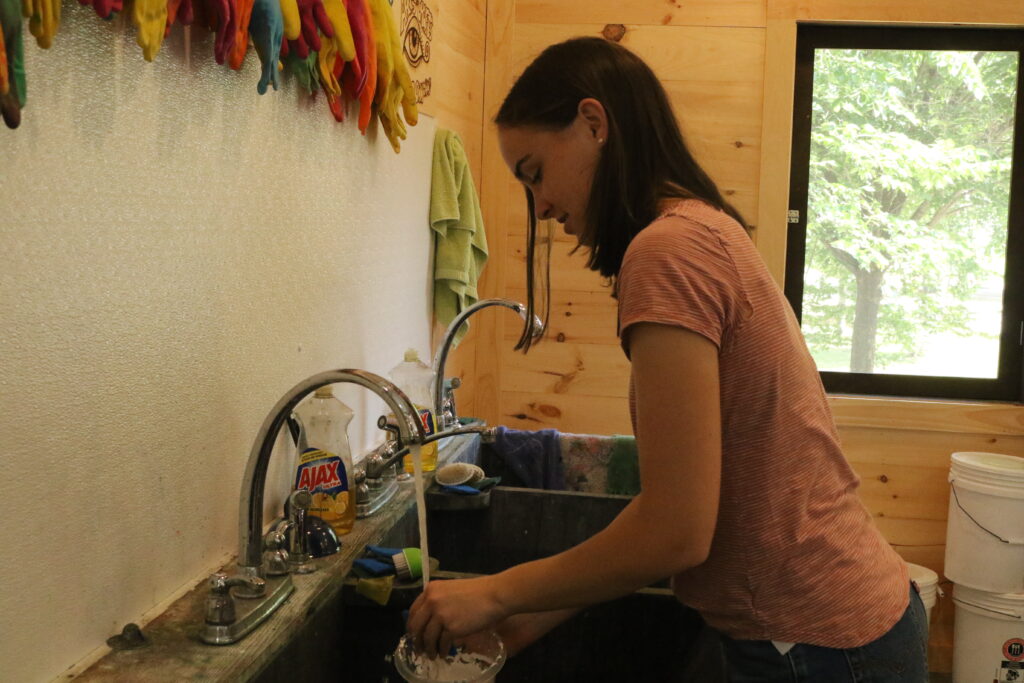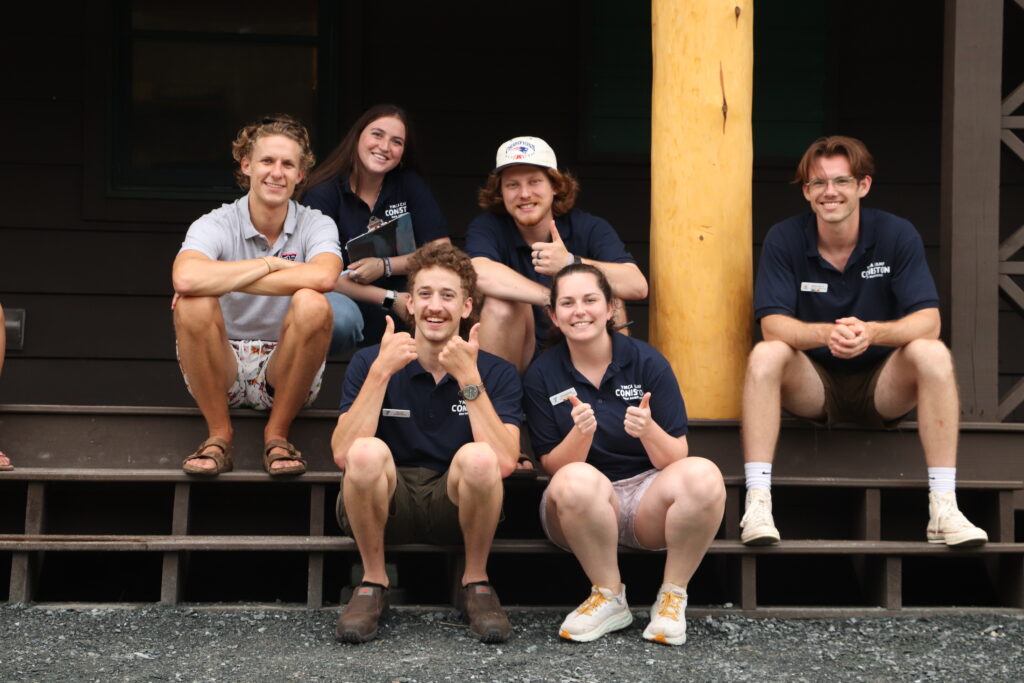 "It's a really big goal of mine to have staff feel like they contributed to send a camper here and I myself wanted to contribute," Honor, Girls Camp Director, said. "Staff come back every year to give campers an incredible experience and all kids should get to have camp. If staff helping out makes that happen, it's something we should do." (Honor, top stair second from the left, sits with other members of senior staff)
"Camp has given me so much, I just wanted to give back," Ollie, former Boys Camp Directer and current Maintenance staff, said. (Ollie in a four wheel maintenance vehicle)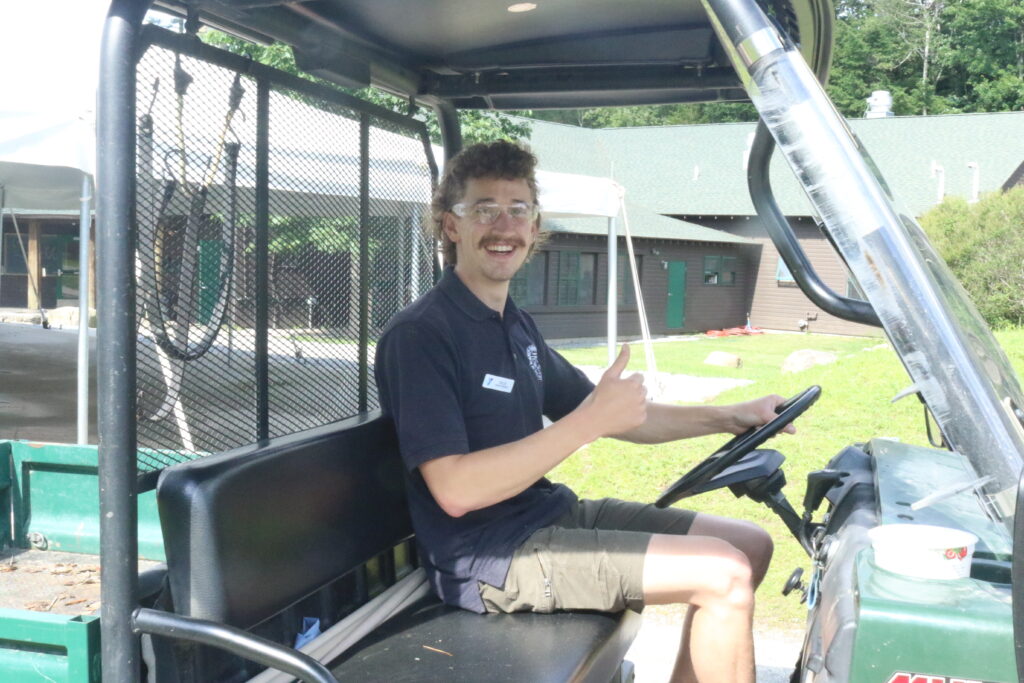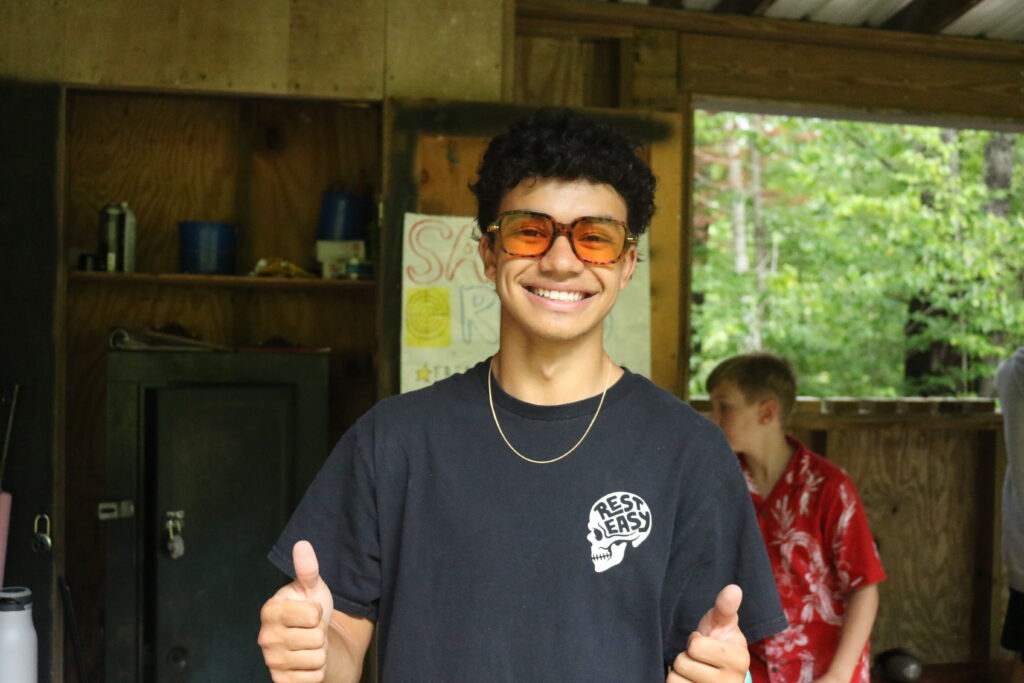 "Every kid deserves the opportunity to come to camp," Jack H., in-cabin counselor, said. "I'm giving so every camper can have what I had." (Jack H. at his program area riflery)
"I care about kids having a good time at camp and it's a great place for them to grow and become comfortable talking to all types of people," Nate, Boys Camp Director, said.  (Nate wearing a batman mask at Chapel with Honor and Brackett)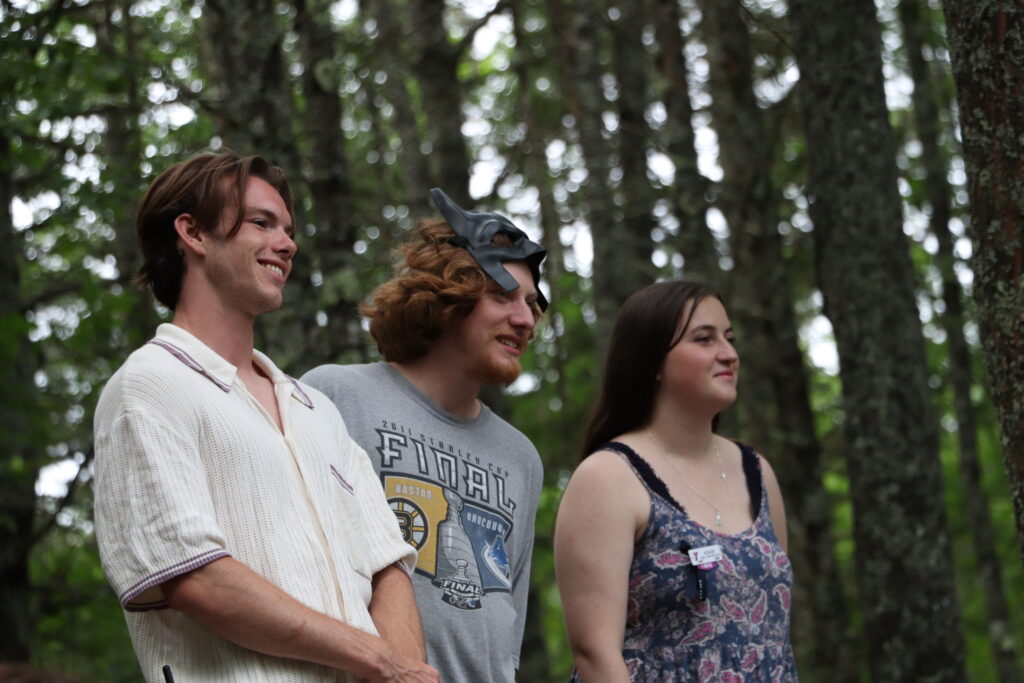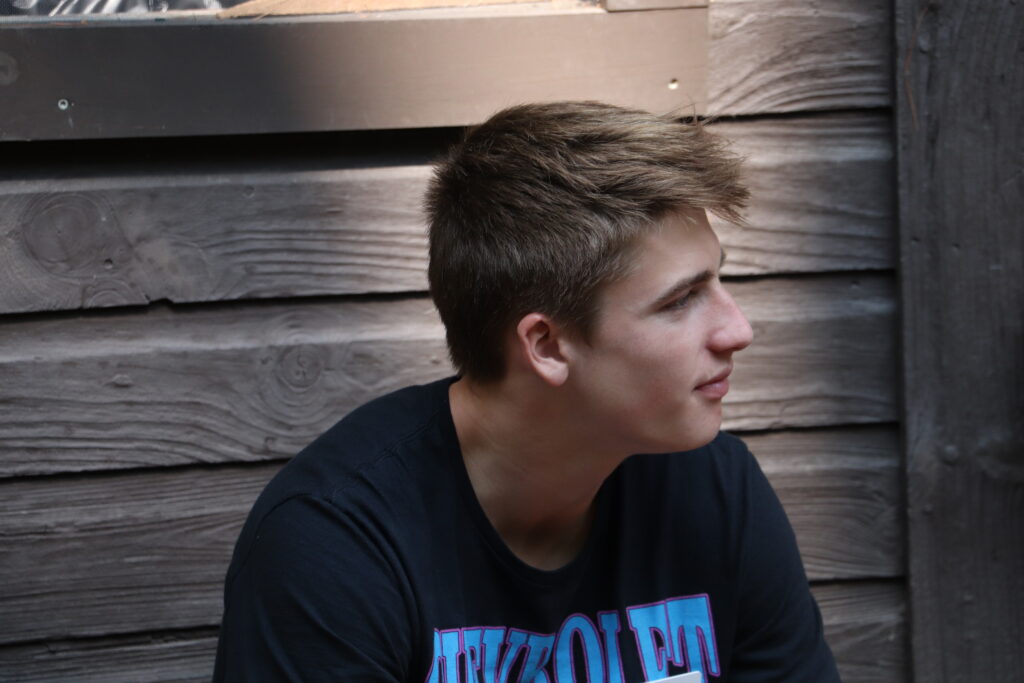 "I donated because camp changed my life as a young kid," Will H. "To give a kid the same experience is why I give." (Will at his program area ropes)
"Camp has made a positive impact on my life and I want to make sure other people have the chance to experience it," Sophie, first year counselor, said. (Sophie during her kitchen shift writing on the "meal board")