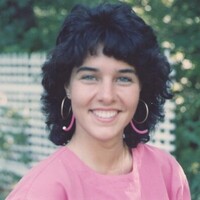 It is with heavy hearts that we say goodbye to Paula Louise Craig. Paula passed away very peacefully on November 14, 2022. 
Paula was a 70s alum and was a wonderful, deeply-loved member of our community. 
On March 27, 1995, Paula married her best friend, Gary Kudrna. They made their home in Ennis, TX and together raised Gary's sons Ty Kudrna and Chaz Kudrna.  Paula loved being "Mom" and friend to Ty & Chaz and "Bonus Mom" and friend to Gary's stepdaughter Taneel Pace of Jordan, Utah. She also felt blessed to have a big extended family of beloved nieces, nephews, cousins & in-laws.
Paula worked at every level of the entertainment industry from small, intimate theatrical shows to epic world class multi-media and fireworks extravaganzas like the Power of Houston.  While she loved the unique challenges that came from each production, her very favorite part of her work was meeting new people.  She truly enjoyed the company of new and old friends; and she cherished every friendship made along the way during every chapter of her life from school to Camp Coniston to work.
Our community shared some of their treasured memories with Paula:
"I shared a cabin with Paula MANY years ago. I can still see her beautiful long, dark wavy hair and her practicing her ballet 'en pointe'. What an incredible life she led. My deepest condolences to her family and friends."
"I remember her telling a stories about being Snow White at Disney. And also meeting Ace Freely and Gene Simmonds from Kiss. She was one of my favorite all time counselors at Coniston."
"I have many fond memories of Paula – laughing and singing. Such a great spirit. Peace to her family and friends."
"One of the dearest, sweetest people from my years at Coniston. Such a wonderful soul. Such a dear friend. RIP, dear Paula."