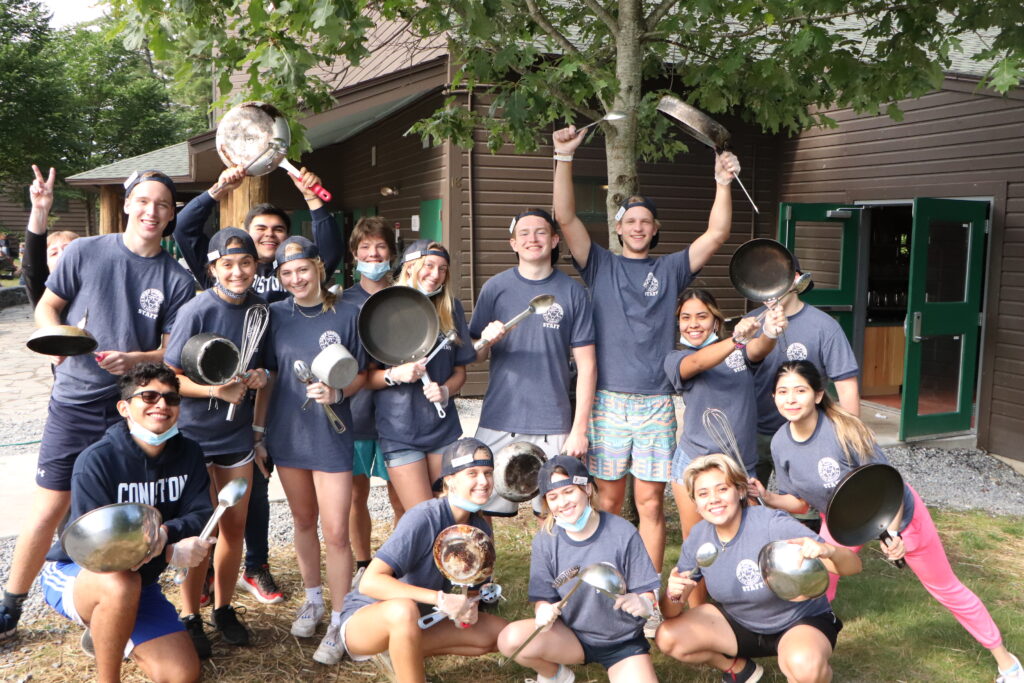 Countless alumni and volunteers from around the United States jumped in to lend a hand as the challenges of the pandemic forced us to pivot to ensure a safe and fun summer. Without the passion and creativity of these generous individuals summer wouldn't have been as successful.
THANK YOU to the Coniston Nurses who went above and beyond with numerous pre-camp meetings to prepare new protocols to ensure campers and staff stayed safe and healthy this summer.
THANK YOU to Dr. Lester and New London Pediatrics for being on call more than ever to help us through our COVID testing and decision making on protocols.
THANK YOU to alumnae, Sara Noble and Liz Morris, along with Board Chair, Mary Helen Morris for spending countless hours preparing PCR testing kits so check-in could run smoothly.
THANK YOU to Chef Mike & Jan Lambrecht, along with the entire kitchen staff working hard with the challenges of the food shortages to keep everyone fed and Chef Mike for only taking two days off all summer to make it happen.


THANK YOU to alumni Kelly Condon, Jennifer Hamel, and Nick Newberry who worked in our kitchen to help us through the kitchen staffing shortage.
And THANK YOU to all the alumni that made check-in days possible—Emma Tilley, Beth Worthington, and Izzy Glennon who greeted families as they arrived at Camp, Patrick Noble who helped parking run smoothly on the A-field, Shannon Rush and Kathleen Moore for running the Camp store, Beth & Brian Doucet, Jack Berthiaume, and Caitlin Elgert who assisted with the camper health screening/COVID testing, and Jen Deasy and Carter Bascom who welcomed new campers as they unpacked into cabins.