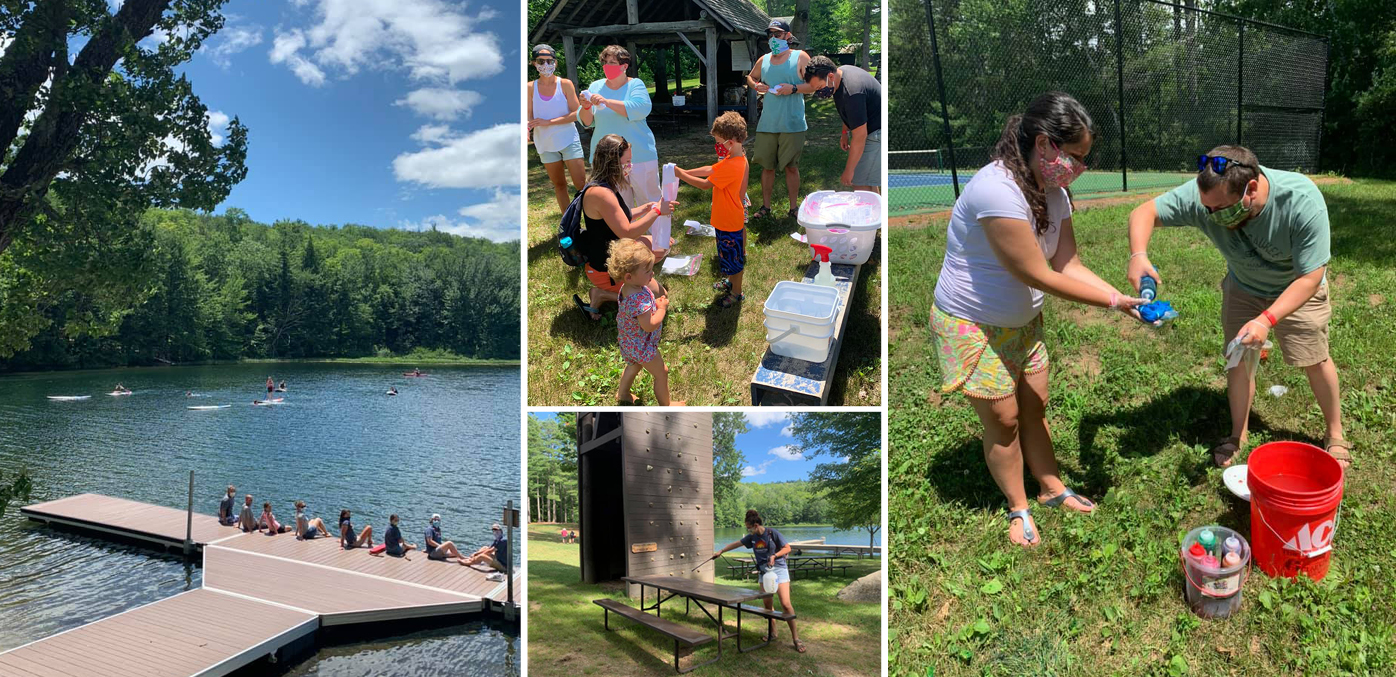 With lockdown stretching on, it became apparent that there was a need to ease the anguish of isolation. Society was stressed. Indeed, we all were stressed. The psychological benefits of being outside and making connections are innumerable. People suffer from a lack of contact with others and from being confined to their homes.
Earlier in the spring, Coniston received correspondence from Howie Kalfus, a Sanders' Era alumnus and former camper Parent. He visited our 1600-acre property with his family to see his parents in late April. It was the first time these Grandparents had been out of there house in a month and a half. His powerful letter to Camp is on our blog and told us of how his reunion reminded him that no matter where he gathered, because they were together, that place became home.
Coincidentally, at the same time Coniston staff had been separately musing over the concept of running a program where families would drop by camp and participate in activities while maintaining social distance. This would enable multiple generations to see each other safely, perhaps for the first time in the summer.
Our plan was simple. During July and August a community program would be run on-site. Sign up for the program would occur on the new Coniston website. A small staff of fifteen additional staff would be rehired to run activities like swimming and sailing, hiking and field games, and even arts and crafts.
On July 12, we launched Community Days with a group of fifty two nurses and family members. They spent the day at Camp rediscovering a sense of normalcy, joy, and connection. It felt incredibly important for something so straightforward. Through a generous gift from the Brown Foundation Coniston did this free of charge all summer for local families. By the time it all ended, almost 3500 visits were made to Camp without a single report of COVID-19!