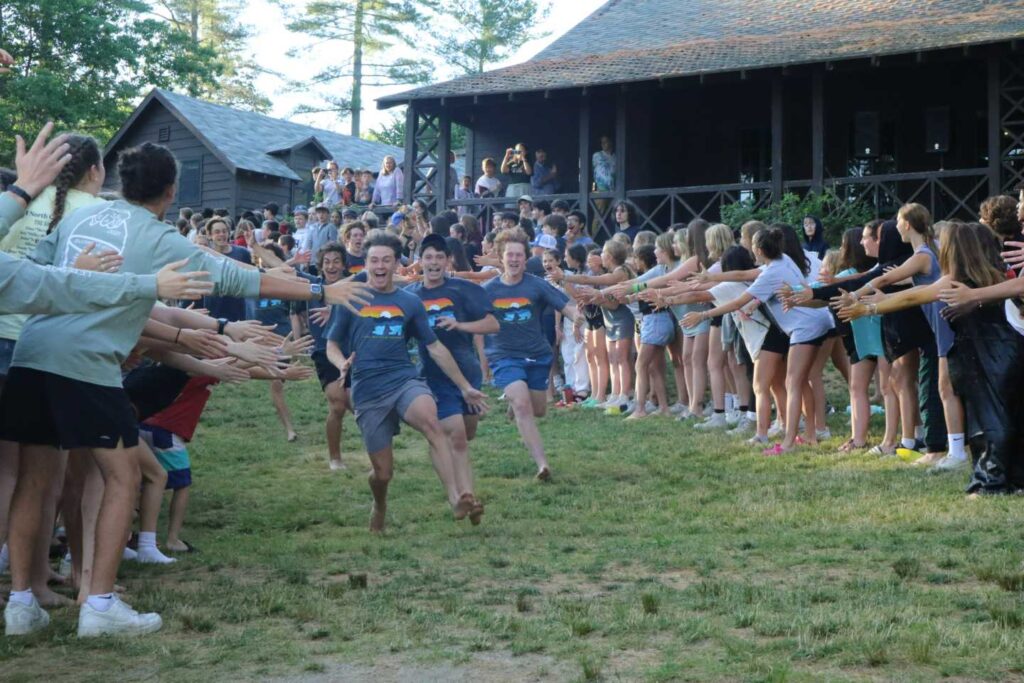 Coniston magic explained though a thank you note from a Camp parent…
"Every summer after we pick up our boys from camp we intend to write to you and tell you with our whole heart how incredible their time at camp is year after year. Somehow summer turns to fall and the whole cycle begins and then we are again reminded of the incredible gift that is Coniston. After this summer we were reflecting and honestly feel like of all the things we have done for our boys, sending them to Camp Coniston is literally the best thing we have done for them. We felt it was important that we finally let you know that, and that we are so incredibly grateful for the opportunities Conisiton provides for them. So THANK YOU for giving our boys this experience that has helped them become caring, engaged, reflective, inquisitive, risk taking boys.  
In a time when being a teenager is even more challenging in every aspect, we feel that the camp experience is more important than ever. It is an escape from technology, a chance to make authentic caring friendships with new people, and an opportunity to try new things and take risks. Our oldest son, who is now a sophomore in college, told us after his last camper year that he was going to try to be his camp self in life more. And our youngest, who loves to meet everyone and connect with as many people as he can, just transitioned to boarding school and said that it was so easy because "I learned how to do all of that at camp mom." 
This year we are the most grateful for our son's experience as a CIT, which he said was the "best month of his life." It was a really challenging year for all of us, and to be honest getting that CIT application done was really difficult for him during that time but we also knew it could be one of the best things for him. We are so grateful that the camp gave him that opportunity and it was all that we hoped and more. He already had a lot of help and was doing much better, but Camp reminded him how to connect fully with people, how to open himself up, how to do hard things and also just what value he can bring to a group and to situations. We just read his college essay and he wrote about being a CIT and the incredibly transformative experience it was. His CIT directors were both amazing mentors to him and he has approached the end of high school/start of college with a fresh outlook and new goals and interest as a result. We could not be happier and more grateful for this. 
We know through all of your outreaches, letters and other communication that you know how special camp is. But truly, it has been life changing for our kids. We want you to know how incredibly appreciative we are, and that you are changing lives."