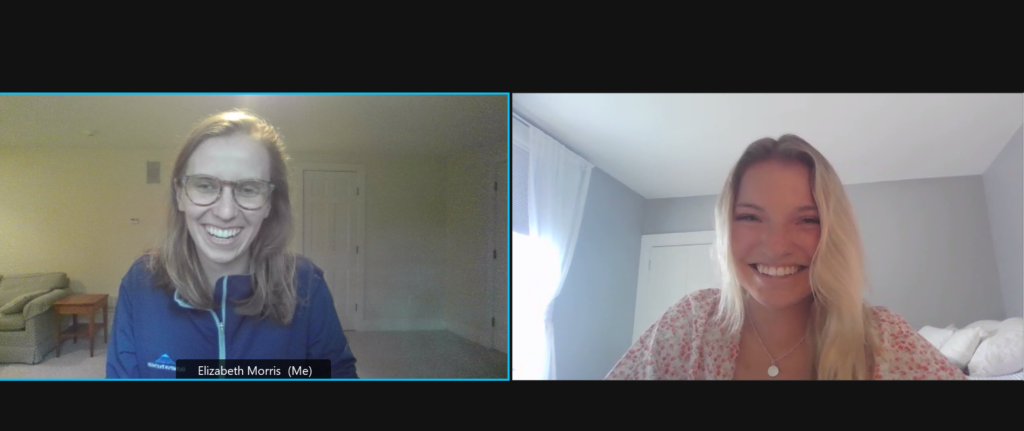 When starting a new job, it's always nice to see a familiar face – even if it has been quite a while. During the start of her internship, Liz Morris noticed a name on the attendee list she recognized immediately: Lindsey Bromm! Lindsey was one of Liz' campers in G3 back in 2011. The two Conistonians caught up about that summer – including the cabin photo where everyone wore a towel on their head – and lots of summers since.
 
Lindsey is a rising senior studying business at Indiana University Bloomington and is interning with CVS Health's Wellpartner group in CVS-Caremark. Coniston taught her how to "get comfortable with the uncomfortable" and make meaningful friendships. Her favorite Coniston memory was running through the dining hall to Eye of the Tiger as a West Coast CIT. 
 
Liz is currently an MBA student at the Tuck School of Business and interning with CVS Health's PBM Strategy & Innovation Team. She credits her time at Coniston with innumerable experiences in problem-solving, going out of her comfort zone, and leading teams that prepared her for roles in health care. Her favorite camp food is a tin foil dinner cooked at Flume.