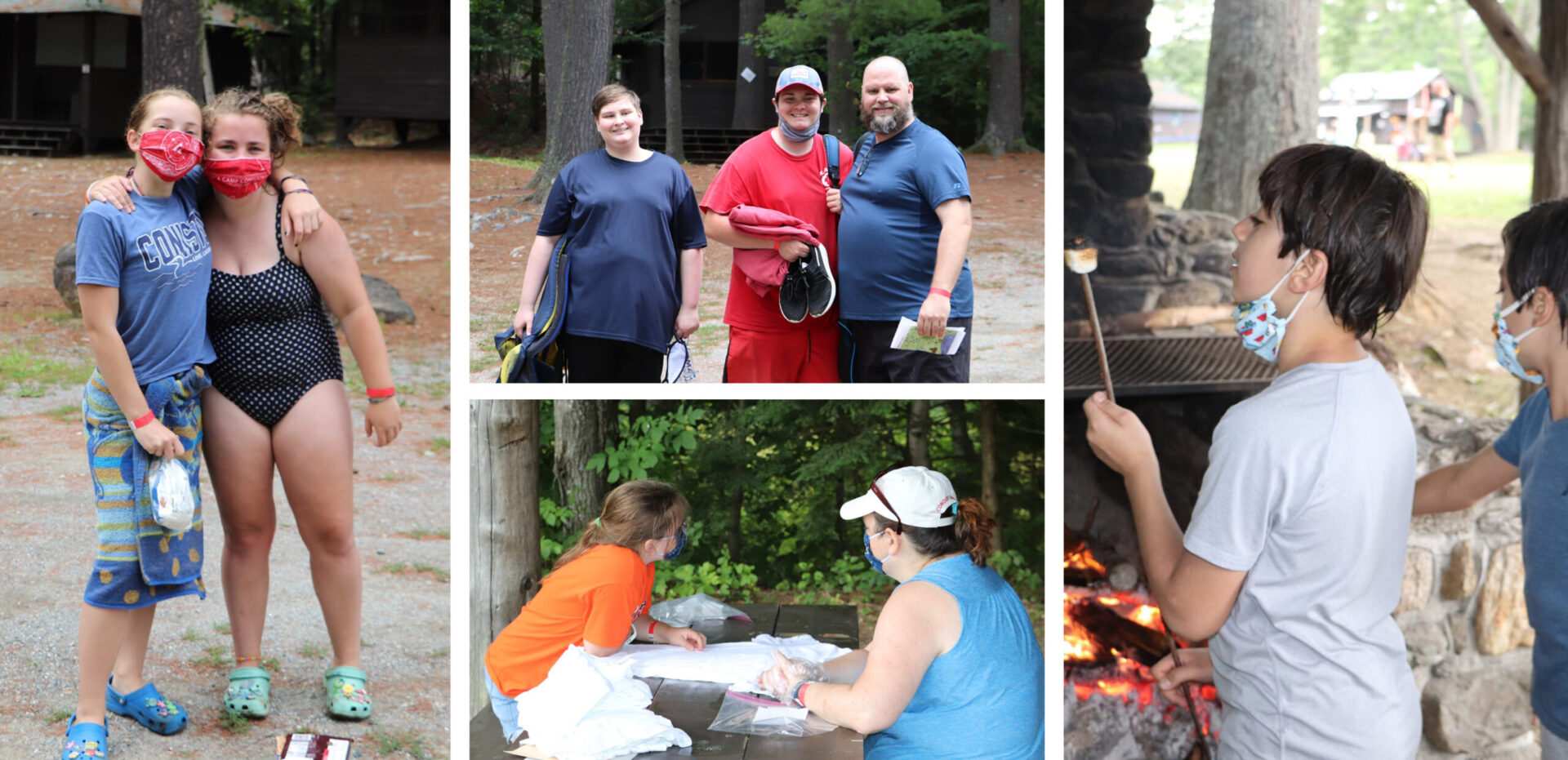 First of all, I need to tell you how grateful I am to YMCA Camp Coniston for its continued efforts to make the world brighter, despite the drastic changes COVID-19 has brought to all of our lives. The decision to offer Community Days is a shining example of your commitment to your community as a whole, and I feel tremendously blessed to be a part of it.
It was such a joy to see families enjoying all the beauty that Coniston has to offer; whether on or in the water, or running across the lawn to make s'mores. I will never forget the absolute joy with which two friends from Camp Winning Spirit ran out across the lawn, dancing in the rain.
So please know, I deeply appreciate Coniston's invitation to pediatric cancer families this summer. On behalf of all of us at the Childhood Cancer Lifeline, thank you.
— Sylvia Pelletier, President of Childhood Cancer Lifeline of NH
The sentiment is shared by many families as well. Below are their messages and photos of appreciation.
For families of pediatric cancer survivors, the pandemic has further complicated our efforts to keep our kiddos safe and healthy. For our family, this meant continuing to remain on lockdown, even as summer has brought chances for others to head out safely into the world again. We are so appreciative of Coniston's Community Days as one of the only true "days of summer" we've been able to enjoy as a family this year. We all left the day feeling energized and relieved that we were able to have some summer fun as a family. Thank you, Coniston!
— The Pepin Family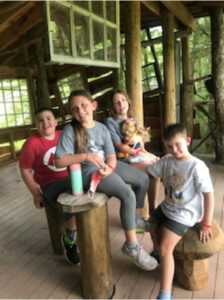 We cannot say enough about your amazing Camp and staff. Even though this year looked different at Camp my kids looked forward to it for weeks and had a GREAT time. Camp Coniston is for us about lifelong memories and bonding with the special family of Childhood Cancer Lifeline. The counselors do everything to make it fun and you can tell they love the Camp and greeting us every year. A heartfelt "Thank You" from our family for helping our special kids feel like kids and forget if only for a short time the weight of their illnesses.
— The Anderson Family
It was refreshing to have a day of respite at Coniston in the midst of COVID-19. Beth really enjoyed the opportunity to connect with some friends in person. We appreciate all of the efforts that made the day possible. Seeing some familiar counselors was great too. During this time of "social distancing" the day was a bright reminder that we all are in this together.
— The Brooks Family

Thanks so much to everyone for this event. It really means a lot to us. This year was a pretty big deal for Bradley because it was the first time he could go in the lake (so the first time we could all go in the lake). He had his port the last two times so he couldn't go in because of the risk of infection. This was also his first time at camp since he finished his two years of chemo so he did a lot more running around. He even fell asleep on the car ride home
— The Rainford Family