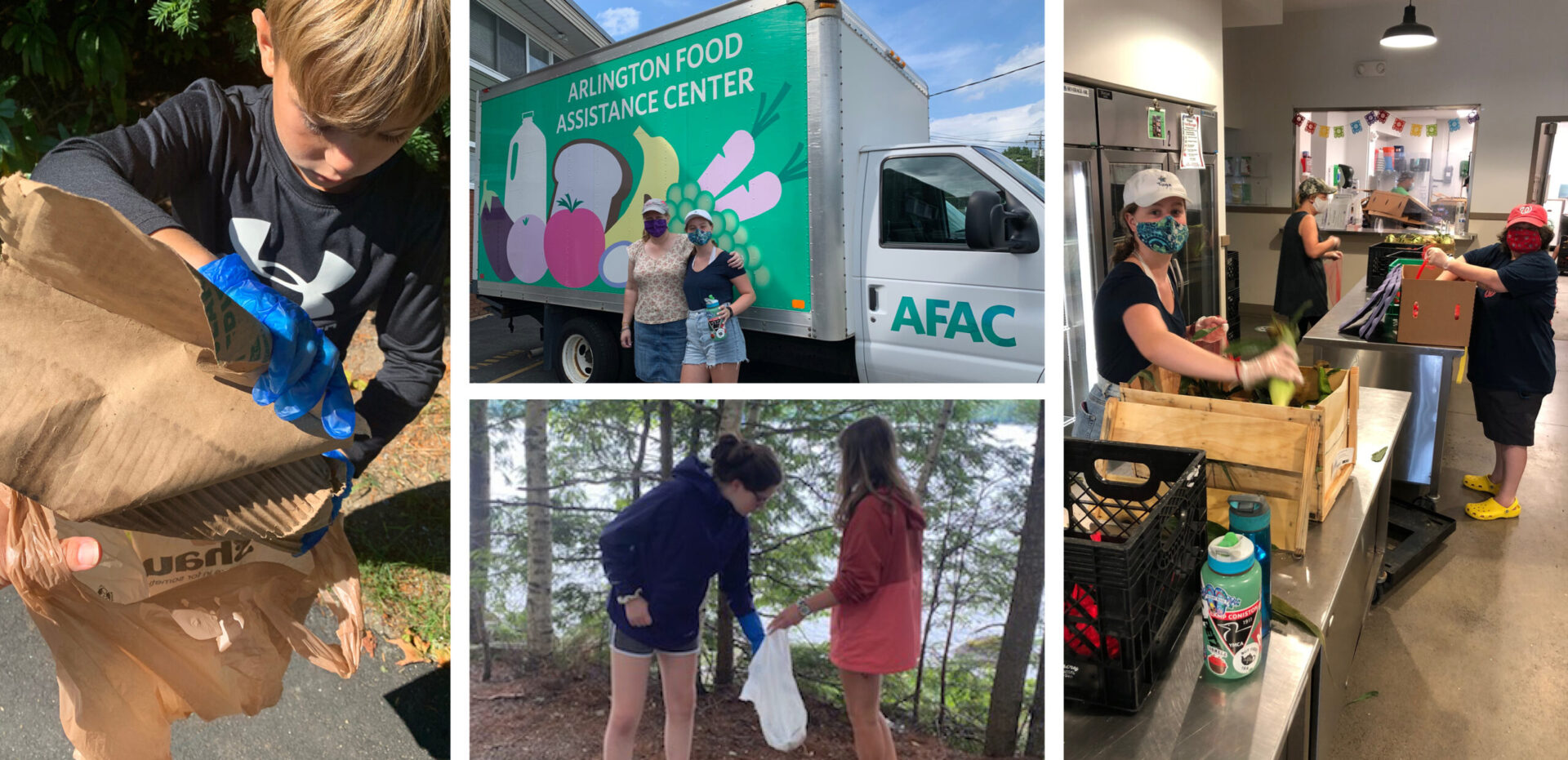 This summer, many campers, alumni, community members, and afterschool families are volunteering in their local community to help the "Keep Coniston on the Map Campaign". Thanks to a generous donor each hour of volunteering converts to a $5 gift to Camp. A big thanks to all Conistonians for making a difference in their local community! We hope you enjoy some of the stories, quotes, and photos from Camps volunteerism program below.
"The map is just incredible. What a clever way to engage campers and teach them the importance of being a part of positive change in the world."
— Coniston Parent
Campers, Grace and Molly helped pick up trash around their town and local beach. Making the environment a healthier place for their community to enjoy.
Camper, Terry cleaned up a flower bed in his neighborhood that had a lot of litter and trash so the local gardener could replant flowers.
Camper, Addison helped moved books for her local public library for a project to expand the Children's section.
Alumna, Jennifer from the UK, virtually ran a Guide and Ranger program for girls aged 10-17, who previous to COVID-19 would meet in their community weekly. Similar to Coniston the girls are all from different backgrounds and many are going through personal struggles, making regular contact with friends so vital. Through projects, skills, and activities the girls learn to make new friends, build self-confidence and independence, while also learning how to be part of a larger community. Many of the morals, ethics, and life lessons we teach come from things learned at from my summers at Coniston.
Every Wednesday, CIT Claire and her mother have been volunteering at the Arlington Food Assistance Center. Their jobs have varied from sorting canned food/dry goods into categories so they can be distributed; filling plastic bags with bulk oatmeal and sealing the bags with a heat sealer; packing fresh fruits and veggies from large crates into small mesh bags for distribution; and cleaning up when she is done.
"We've decided to volunteer at the Arlington Food Assistance Center because the COVID-19 pandemic has caused food instability to skyrocket — people are dealing with unemployment and can't afford food.
Everyone at AFAC is super careful to wash their hands, and wear masks, gloves, and hats when we work together. They play music while we're there, and every now and then songs come on that remind me of Camp There's a nice community feel, and we look forward to our Wednesday afternoons."
—Claire