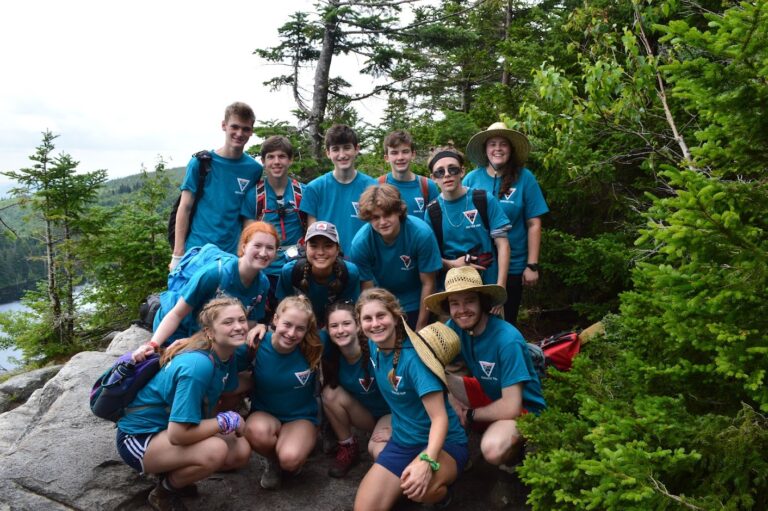 Two service trips with twenty-three young teens and their staff members worked with a group of organizations that give back to the local community instead of our traditional trips in Virginia volunteering with Habitat for Humanity and Feeding America.
They supported Upper Valley Haven—an organization that offers food, shelter, housing, and child support—with meal preparation, as well as with general tidying. Additionally, our service trip team spent a day harvesting green beans with Willing Hands, and organizing for the Listen Thrift Stores Halloween sale. They also volunteered with Upper Valley Land Trust, Upper Valley Trails Alliance, and Cardigan Highlander Trail Crew, helping with trail maintenance and gardening.
Not having to travel this summer allowed our service trip members to have a few extra days of fun exploring various attractions throughout New Hampshire.
The service trips were amazing—staying local was special and the people these non-profits served were so appreciative. We were able to tackle projects that would have taken some of these organizations months to finish. While we don't know how staying local will impact Coniston in the future, we are proud to be able to support our local community in so many ways.