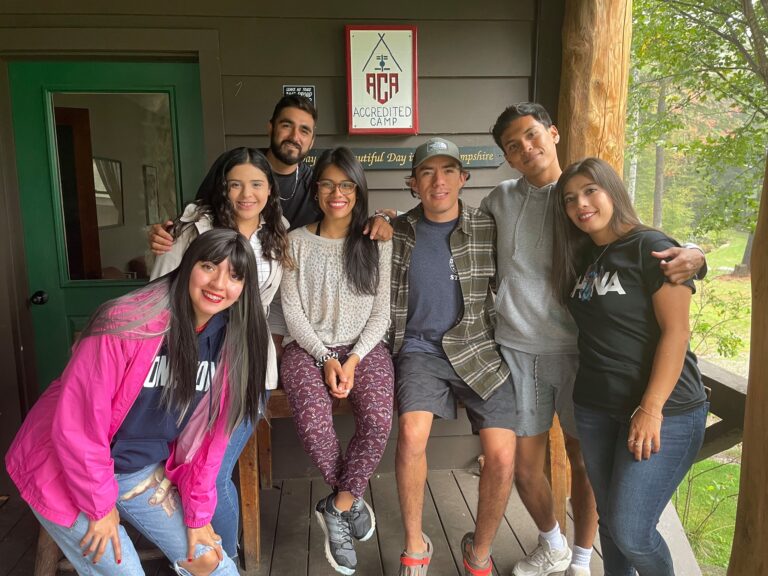 Every summer Coniston hires a group of outstanding individuals from around the world to work in different areas of Camp. This summer our international staff program faced many difficulties due to the travel restrictions, however, we were lucky enough to have a group of twenty-six individuals from Mexico, Columbia, and Sweden able to join us.
After an incredible summer, seven of our staff from Mexico were able to stay for an extra month and work in our afterschool programs.
Well-documented in the media, YMCA Camp Coniston was not exempt from the effect of the employment crisis this fall. Thanks to this amazing group of people, we were able to keep all five sites open; without them this wouldn't have been possible.
Working at afterschool gave me the opportunity to practice my pedagogical skills. The kids are amazing and being able to spend time with them was the best. Staying an extra month at Camp made me feel more independent.
—Alma, New London Afterschool
Working at Coniston has made me learn so much about myself, how I deal with everything, to
be more patient, to be louder and to be more cheerful. I think I became a great counselor. I'm so grateful for this opportunity to meet and work with so many amazing people.
—Stephany, Lebanon Afterschool
They have no limits to love everything and everyone, and I think that is something we should really appreciate about children.
—Andrea, Sunapee Aterschool